How To Play Bourree In E Minor By Johann Sebastian Bach
by Simon Candy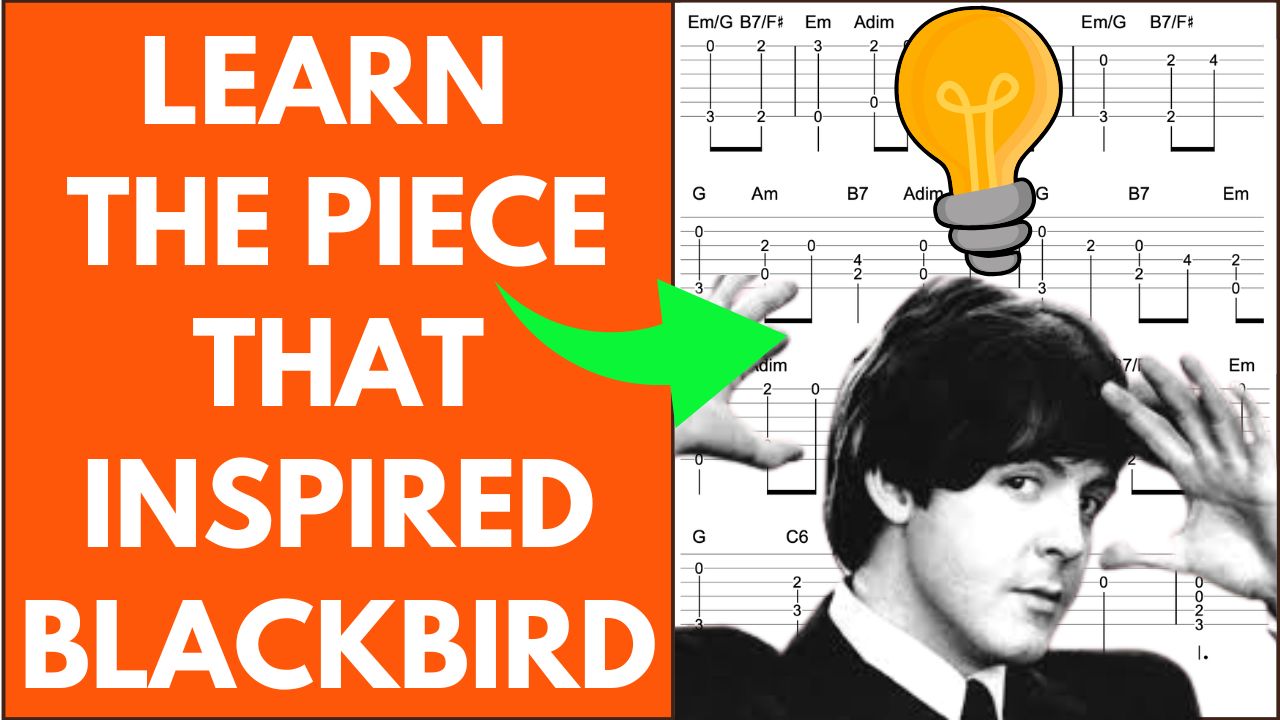 In this video, you learn a beautiful classical piece for fingerstyle guitar called Bourree In E Minor by Johan Sebastian Bach.
Bourree In E Minor is one of the most famous classical pieces to play on guitar and was the song that actually inspired Paul McCartney to write Blackbird.
In this lesson, I break Bourree In E Minor down into tiny sections showing you the best way to approach playing it. There is a lot of movement for your fretting hand in this piece so the way you finger things is of utmost importance for a smooth and fluent sound.
I also reveal to you the two things you MUST take into consideration when deciding the fingering to use for fretting anything on the guitar.
Bourree In Em is in binary form meaning it is made up of 2 sections.
The first section is in Em.
The second section is in G Major with mini modulations occurring throughout.
In this song tutorial, I break it all down for you so you know how best to approach playing Bourree In Em.
Watch the video below to learn more:
Bourree In E Minor: Johann Sebastian Bach
Below is the full transcription for Bourree In E Minor arranged for guitar.
Be sure to pay careful attention to the video tutorial above where I show you the best way to fret this piece for a beautiful, clean, and fluent sound: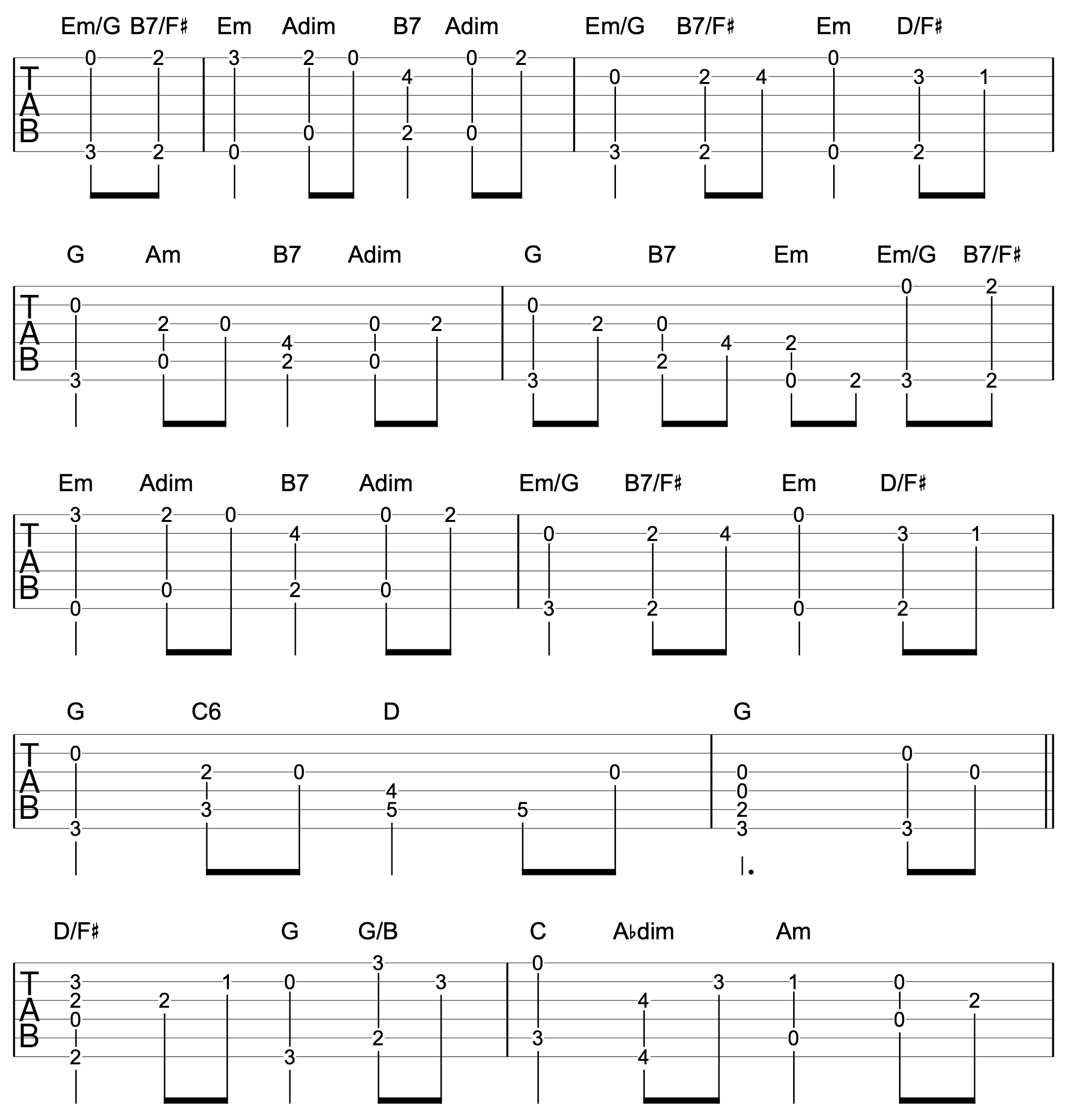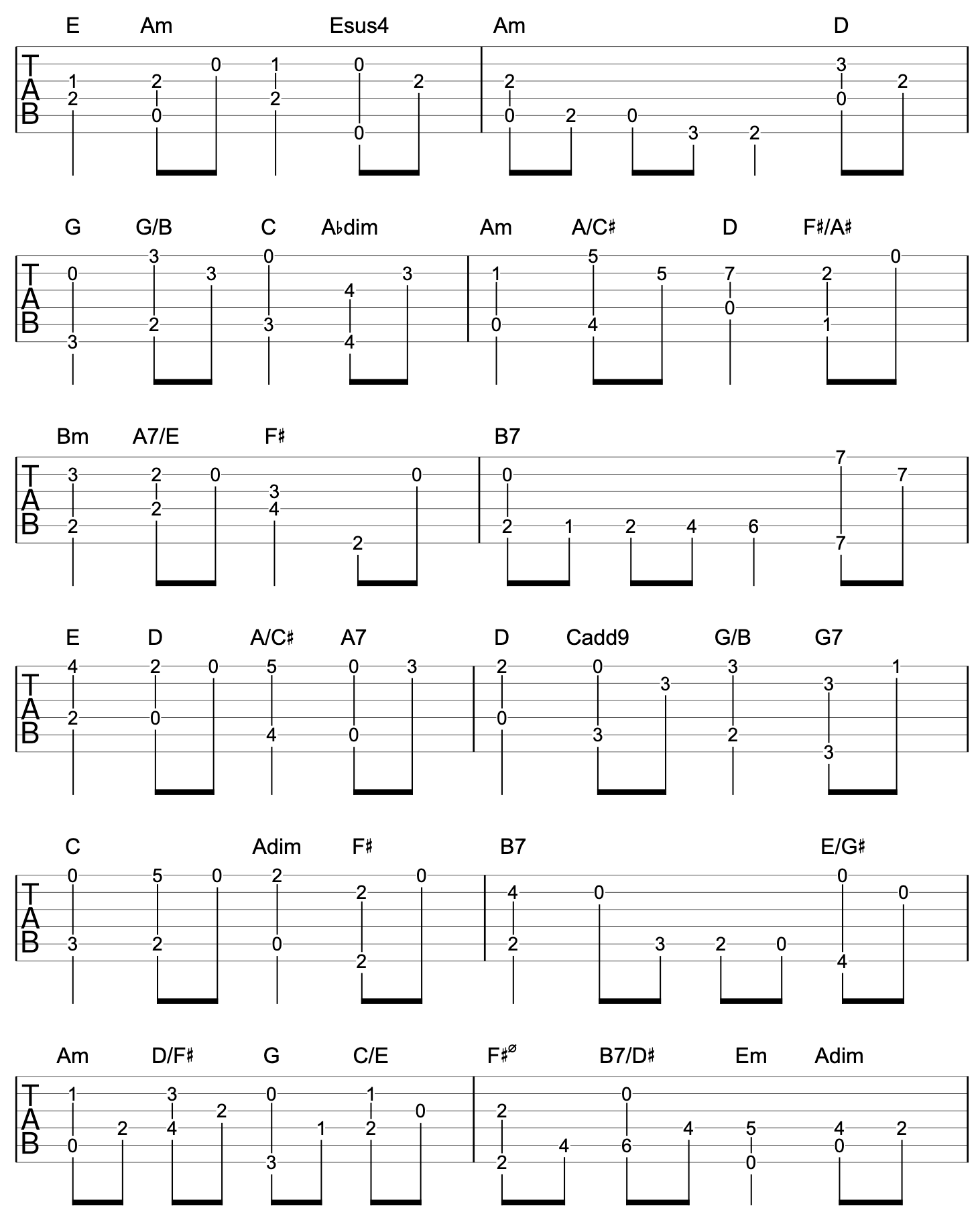 Checkout my 3 step strategy for learning any song on guitar