Acoustic Guitar Video Lessons
On this page you will find free acoustic guitar video lessons designed to take your playing to a whole new level! By watching these videos you will discover many cool and creative ways to play your acoustic guitar.
If you like these videos, subscribe to my youtube channel below and receive regular notifications for all future acoustic guitar video lessons.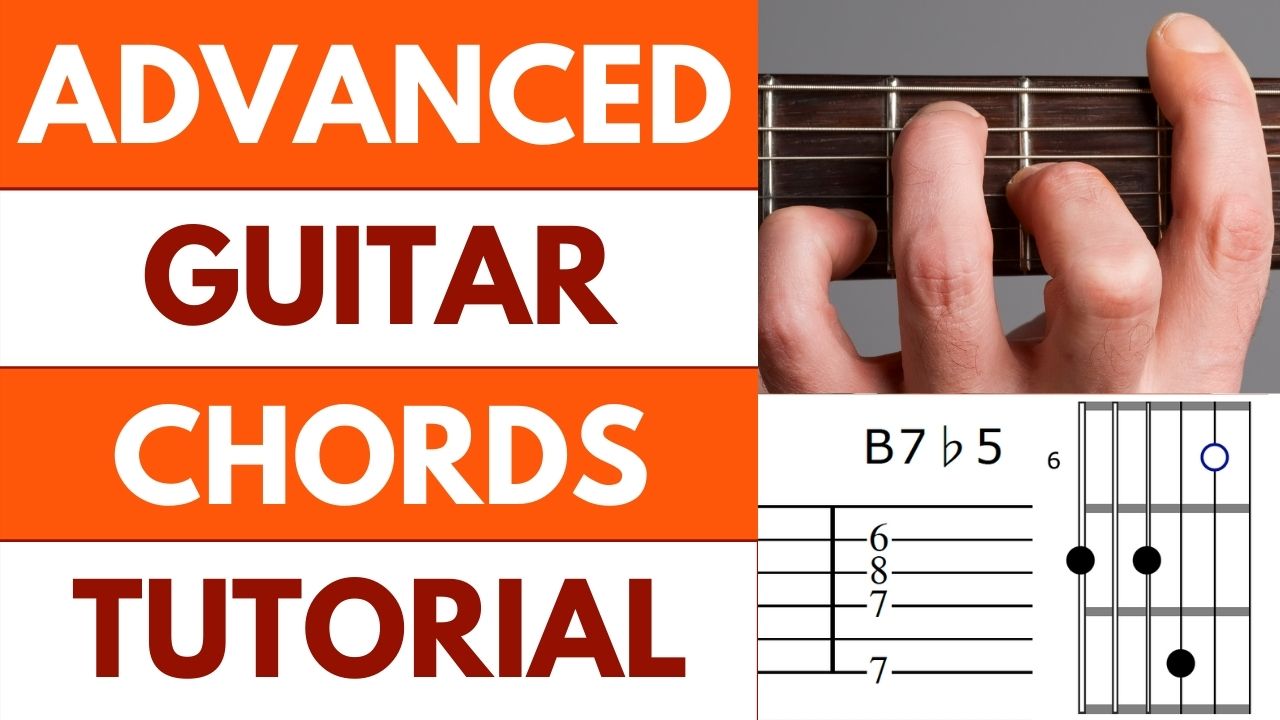 How To Reverse Engineer Advanced Chords On Your Guitar
BRAND NEW: Are you someone who has little to no theory knowledge and every time you see a chord like A7#5b9 you think it's your computer browser suggesting a new password for you?
What if you could play chords like this with absolutely no theory knowledge whatsoever.
Better still, what if you could play chords like this without even realising it?
In this video, I walk you through a strategy that has you creating unique, sophisticated music on your guitar using advanced chords in a way that has them all connecting together in very musically satisfying ways. It's the ultimate feat of reverse engineering advanced chords on your guitar.
Learn how to create unique music using advanced chords on guitar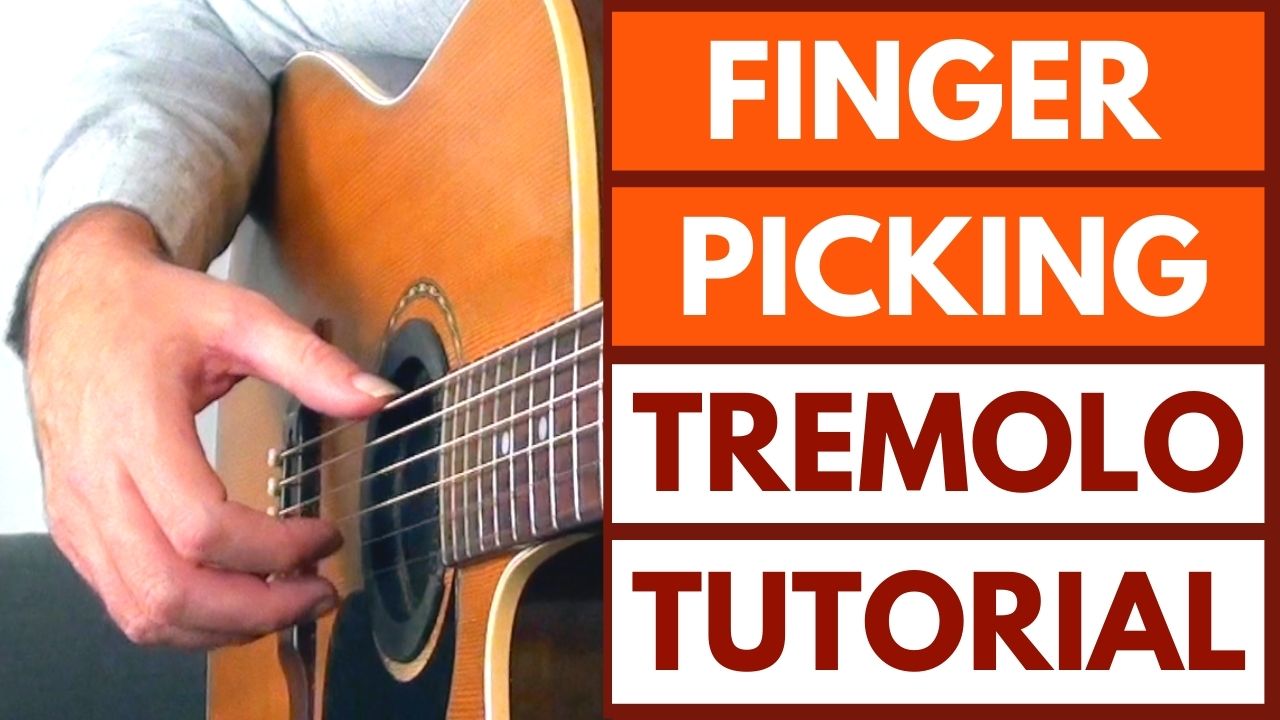 How To Create Beautiful, Sophisticated Music With The Fingerstyle Tremolo Picking Technique
NEW: As a guitar player, it is important you don't close yourself off to certain styles of music. Of course you will have your tastes, but narrowing your focus will have your playing sound very one dimensional.
Case in point: The Fingerstyle Tremolo Technique
This is traditionally a technique from the world of classical and flamenco guitar.
Not a classical or flamenco guitarist?
Neither am I, but I love using the tremolo fingerstyle technique. It brings such a beautiful and sophisticated sound to ones playing, and is most certainly something that can be used extensively outside of the styles of classical and flamenco music.
In this video lesson, I am going to walk you through the fingerstyle tremolo technique. There is more than meets the eye when it comes to this particular way of fingerpicking your guitar, and a secret or two you need to know in order to get it down correctly. Be sure to watch the video until the end where I share a super effective strategy that's guaranteed to have your fingers move more efficiently when fingerpicking guitar.
What does this mean?
It means you will be able to fingerpick more fluently at greater speeds and with greater ease.
Learn how to play the fingerstyle guitar tremolo technique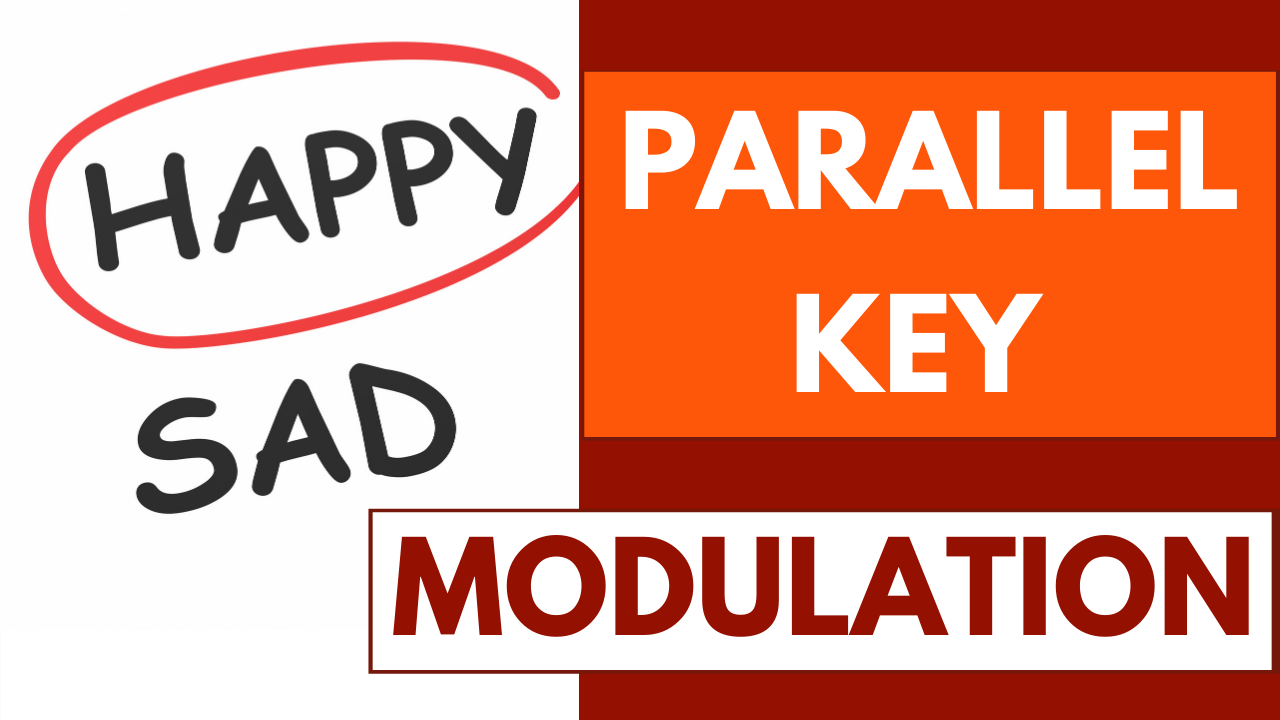 Parallel Key Modulation - How To Make A Sad Song Happy
NEW: In this video, I am going to show you how to instantly change the mood of any song.
The concept is called "Parallel Key Modulation" and it's not nearly as complicated to do as the name may suggest. It's a little like the Dr Jekyll and Mr Hide of the music world, where a tune can go from sounding sad and melancholy in one moment, to bright and happy in the next, and vice versa. You do this by changing the key of a song from major to minor, or minor to major.
Parallel Key Modulation will:
• Provide you with ways of totally changing an exisiting song to make it your own when arranging tunes on your guitar
• Develop your understanding of keys and how notes and chords relate to each other. This is the foundation to ALL music (kind of helpful, you know, when you want to be able to actually create music on your instrument)
• Show you how to purposely and deliberately create a particular emotion in your guitar playing, instead the trial and error approach
Learn how to change the mood of a song using parallel key modulation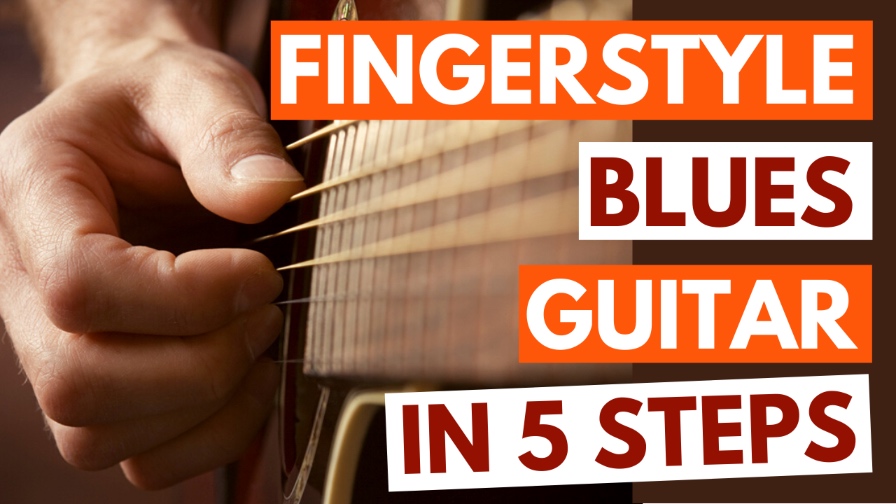 Fingerstyle Blues Guitar Tutorial - 5 Steps To Fingerpicking Blues On Your Guitar
Can you pat your head and at the same time, rub your stomach?
This isn't one of those genetic things where some people can do it and others can't, like rolling your tongue.
Anyone can do this. You just need to engage your brain with what each hand has to do, and go slowly. Before too long, you are easily patting your head and rubbing your stomach together at the same time.
In this video lesson, I am going to show you the musical equivalent of patting your head and rubbing your stomach that involves your thumb and fingers of your picking hand working together to play a fingerstyle blues guitar arrangement.
It's kind of like your thumb is the hand patting your head, and your fingers the hand that is rubbing your stomach.
Kind of sounds weird, but if you watch the video below you'll see exactly what I mean.
In this lesson, I am going to show you how to create fingerstyle blues arrangements on your guitar in 5 simple steps.
It's as easy as patting your head and rubbing your stomach.
Learn how to create fingerpicking blues arrangements on your guitar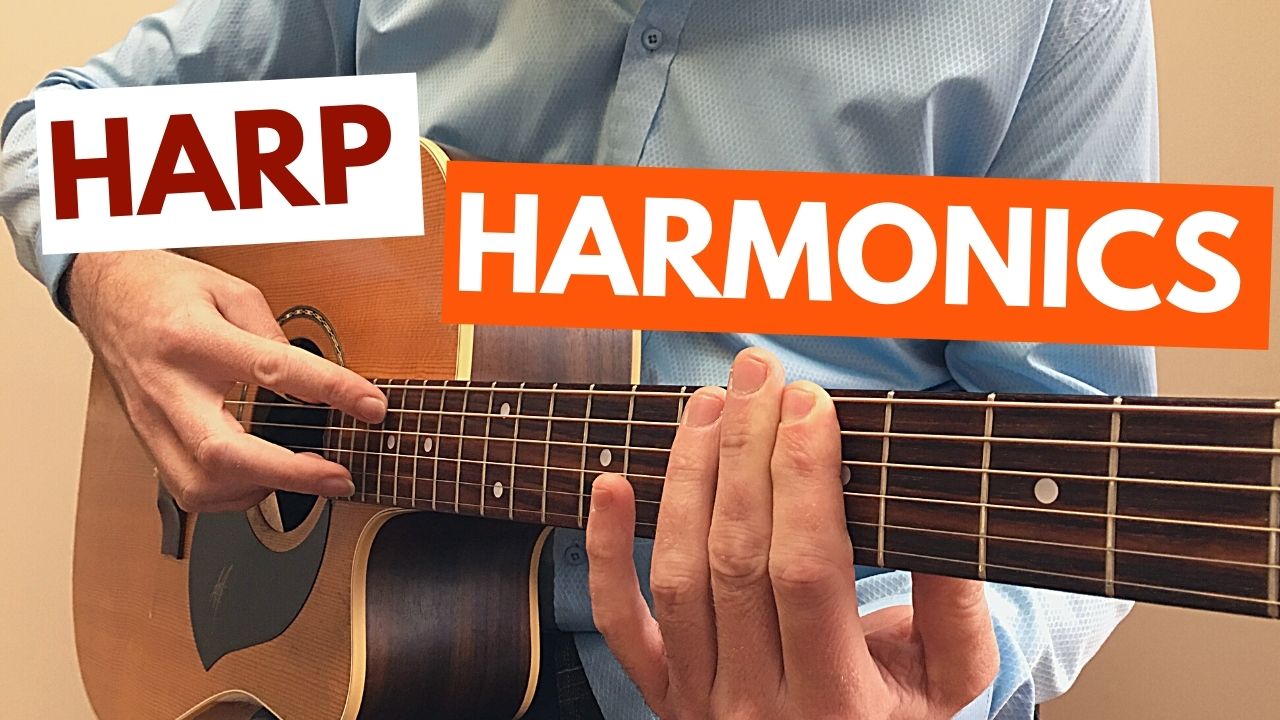 Turn Your Guitar Into A Wand With The Magical Sound Of Harp Harmonics
People will be calling you a magician not a musician when extracting the exquisitely beautiful sound of harp harmonics from your guitar. You'll feel like you have a wand in your hand, not a guitar. Harp harmonics are one of the most beautiful, magical sounding techniques you'll ever hear played on a guitar. This technique significantly increases the scope of sound and range of expression you can get out of a guitar.
But let me tell you a little secret?
Something guitar players who use this technique don't want you to know.
Harp harmonics aren't that hard to play. . . really!
Yes, some time is required on your part to learn this technique, but armed with nothing more than the basics, you'll have added a whole new dimension of sound to your guitar playing form which to express yourself.
In this video, I am going to show you how you can get started with harp harmonics. I will show you exactly what you need to do, what you should focus on, and what order you should do things in to get this incredible sound down on your guitar.
It's not as hard as you may think.
Learn how to play harp harmonics on your guitar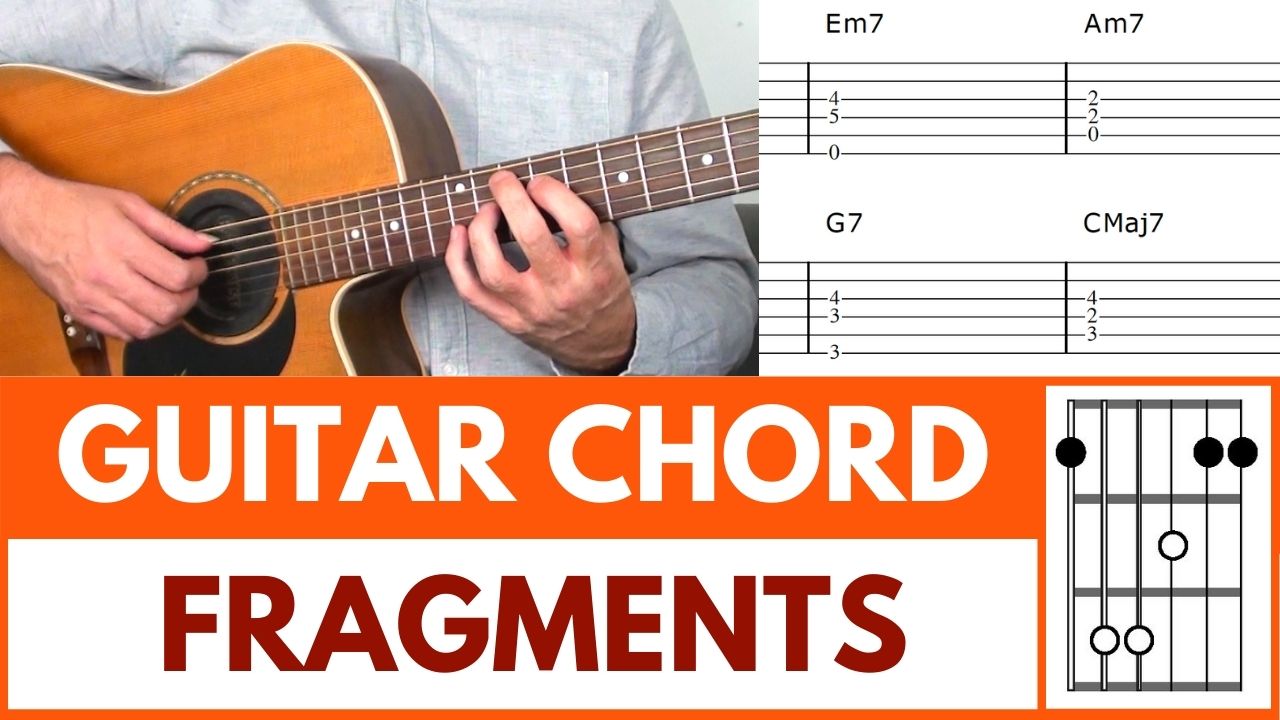 How Babushka Dolls Can Help You Create Dynamic Fingerstyle Arrangements On Guitar
Are you familiar with Babushka Dolls?
These are the wooden dolls of decreasing size that are placed one inside another.
Well, just like several dolls nesting inside one another, several smaller chord shapes can be found nesting inside larger chord forms on your guitar. We call these "nesting" chords, fragments, because they are fragments of larger chord shapes.
In this video, I am going to show you how to use chord fragments to create highly rhythmic and musically dynamic arrangements of songs on your guitar.
I'll walk you though the process of taking the harmony of a song and arranging it using chord fragments, before adding the melody from which then, a very dynamic interplay is set up between the two parts (ie. the chord fragments and the melody).
In laymen's terms, it's like a very interesting and dynamic conversation going on between two people, only in this case, its a conversation between the melody and chords of a song, not actual people.
And like an interesting and dynamic conversation between two people, you cannot help but be drawn in, hanging on every word, wondering what will be said next, or in this case played next.
Learn how to create arrangements on your guitar using chord fragments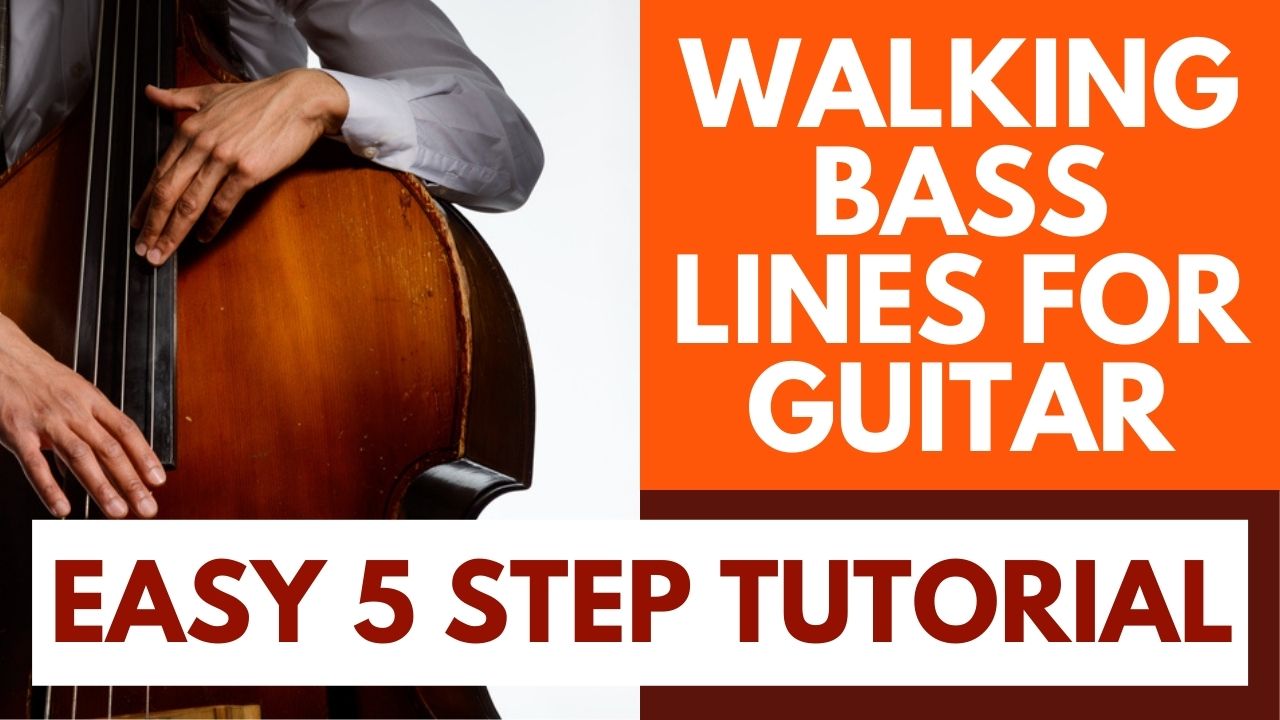 5 Step Tutorial - How To Create A Walking Bass Line On Guitar
Ask someone if they know what a walking bass line is, and they'll probably look at you with a blank stare, with no idea.
Play them a walking bass line and you will have their attention . . .
"Oh that's a walking bass? I know that sound, I love it!"
Ask someone if they like Jazz, a lot of people will probably say no.
Play them a walking bass line (one of the jazziest sounds you can get) . . .
"Oh, that sounds so cool, I love it!"
Needless to say, walking bass lines are the epitome of cool, and not only can us guitarist's play walking bass lines, we can go one better and play the chords of the progression as well, at the same time! You'll sound like a whole rhythm section on one guitar.
Learn how to create a walking bass line on guitar in 5 easy steps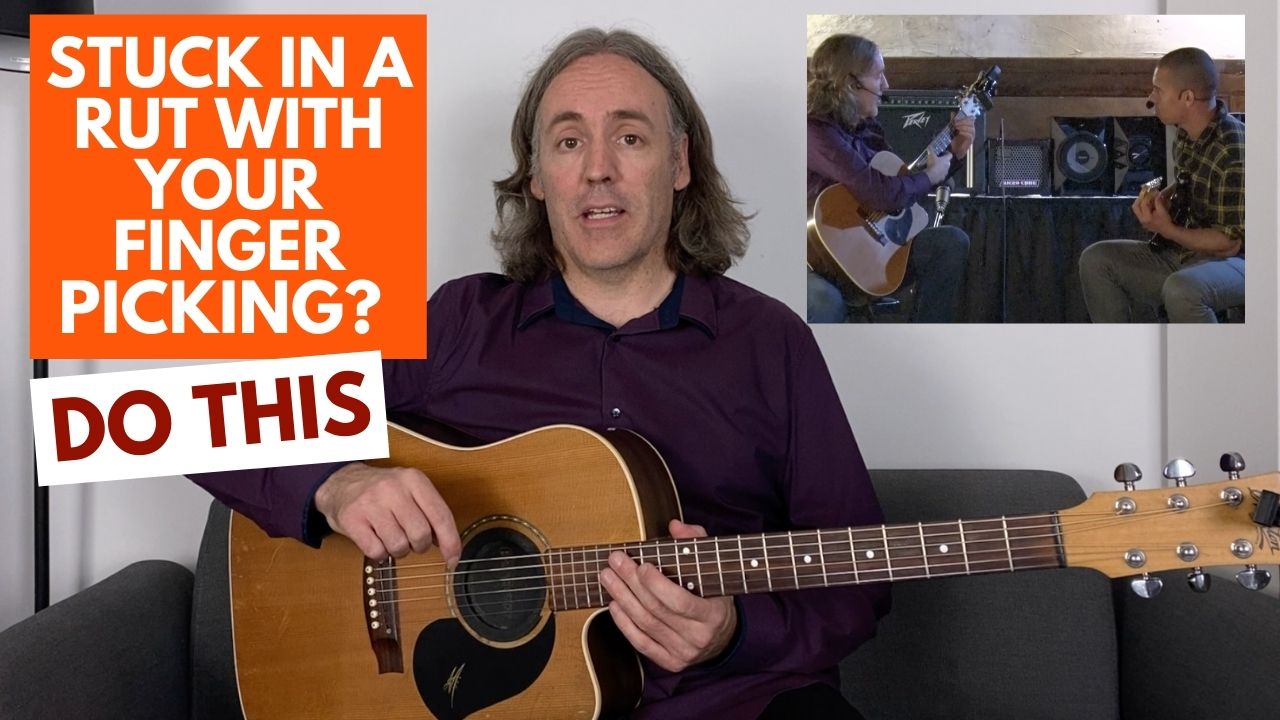 What To Do When Your Fingerpicking Sounds The Same All The Time
Have you ever been, or are you currently stuck in a rut with your fingerpicking guitar playing?
Do the fingerpicking patterns you play sound the same all the time?
Are you clueless as to how to fix this?
If so, it's most likely because you are looking in the wrong spot to fix such a problem.
The issue is not where you think it is.
Check out this video lesson, and I'll show you how to get out of a fingerpicking guitar playing rut and the key to never always sounding the same with your fingerpicking again.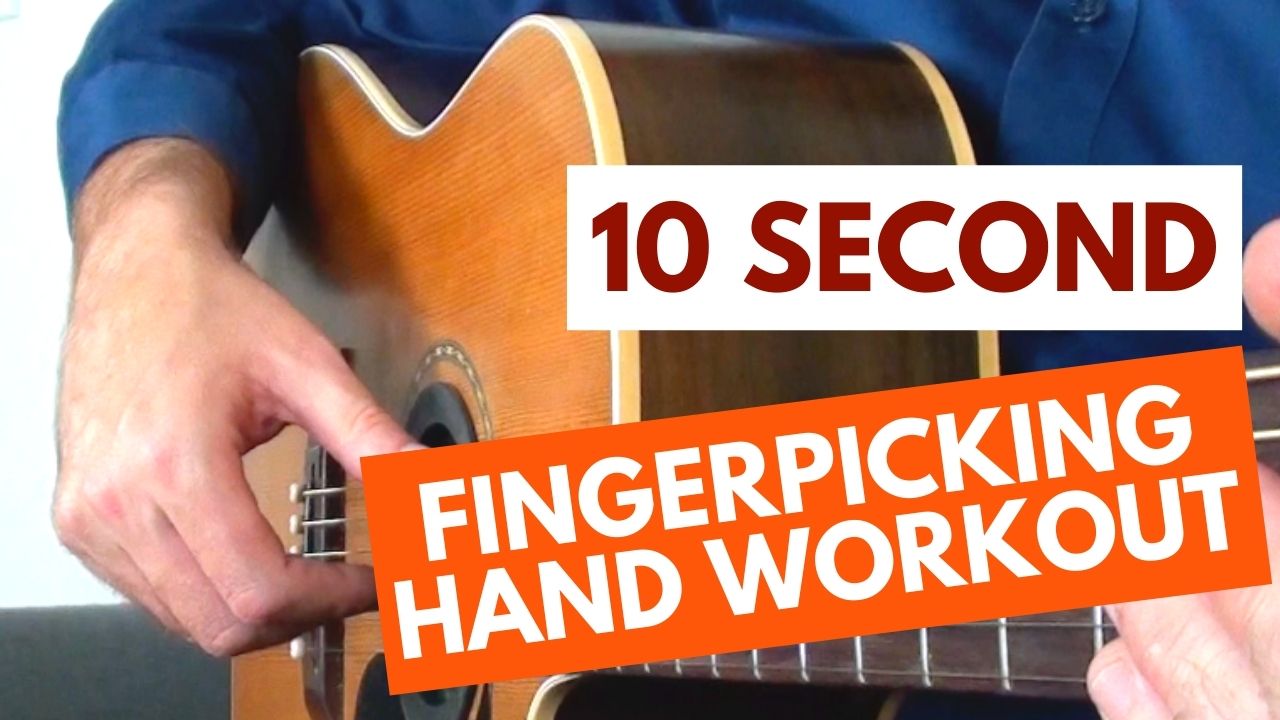 How To Get The Perfect Fingerpicking Hand Position In 10 Seconds
You've heard of Steve Vai's legendary 10hr guitar workout right? (if you haven't, it doesn't matter). Well, today I present to you my 10 hour, 10 minute, 10 second fingerpicking guitar workout that ensures your picking hand is in the perfect position for fingerpicking guitar, every time.
It's 100% fool proof, anybody can do it (even if you don't play guitar you could do this lol), and it takes 10 seconds or less to learn, yet so many people get it wrong!
Check out this video lesson to learn how to get the perfect fingerpicking hand position in 10 seconds.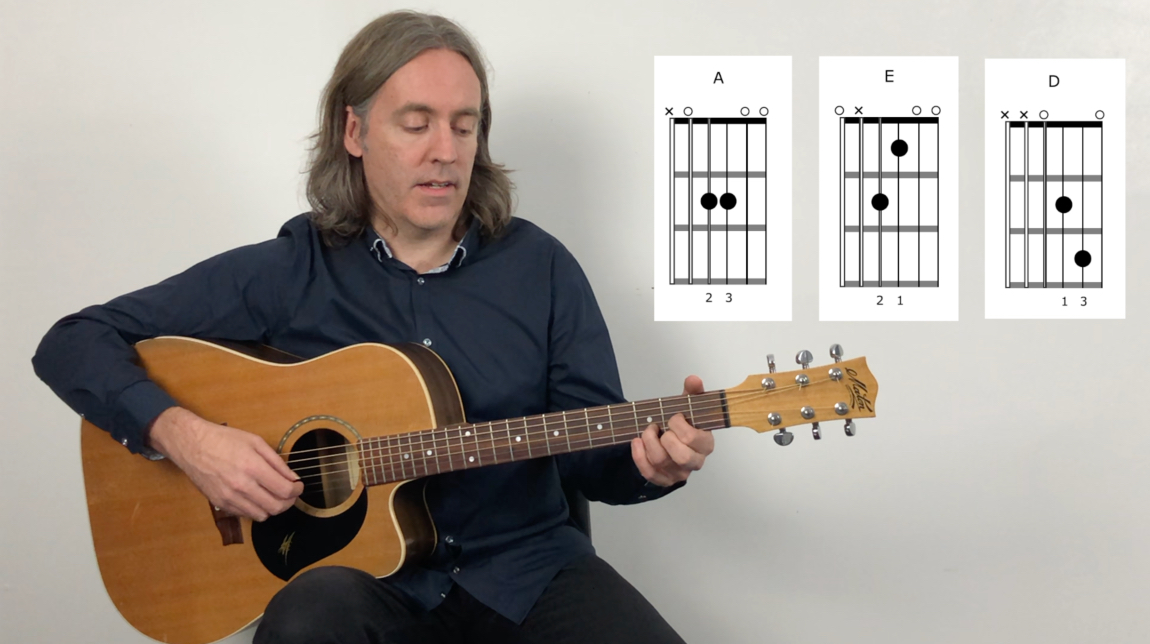 How To Create Unique, Amazing, And Incredible Sounding Chord Progressions On Your Guitar
In parts 1 and 2 of this video lesson series I had you apply a very specific strategy to make otherwise everyday "normal" sounding chords sound amazing on your guitar.
In the final part to this series we are going to expand once again upon this idea of creating amazing and beautiful music using chords on your guitar with whole chord progressions.
Learn how to transform an everyday average sounding chord progression on guitar into amazing, incredible, and unique sounding music!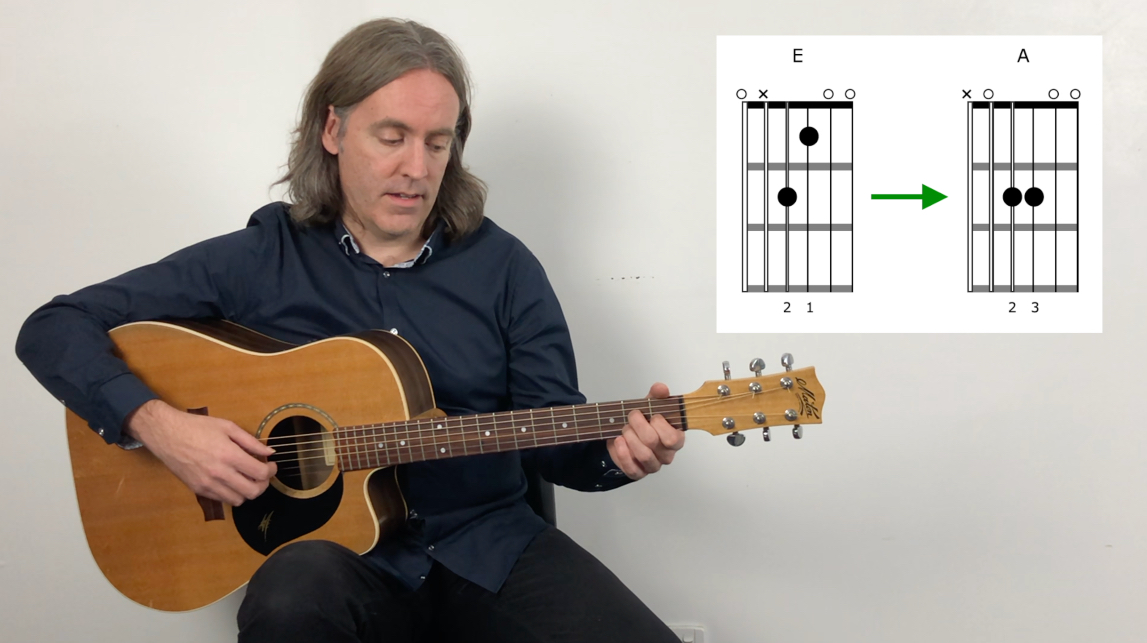 More Ways To Create Breathtaking Music Using Just One Chord Change On Guitar
In part 1 of this video lesson series I introduced you to a simple 4 step process for creating amazing music using just one chord on your guitar.
Today I will expand on this to include a second chord, and subsequently a chord change. If you thought what you could do with one guitar chord using these strategies was great, wait until you have two chords to use and apply the same ideas to!
Learn how to create beautiful music using a single chord change on guitar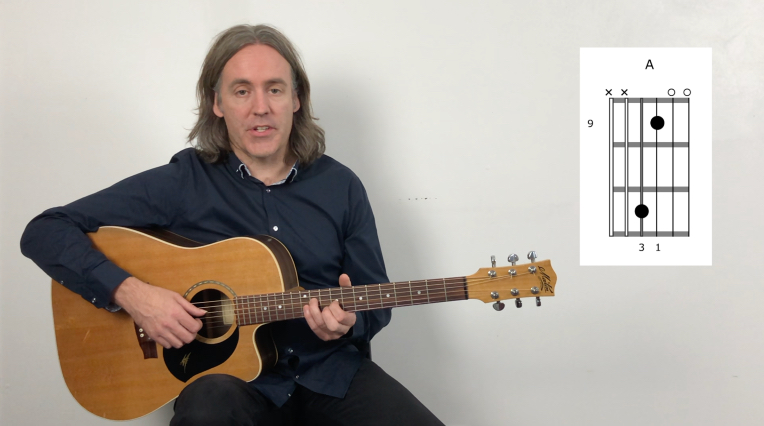 How To Easily Create Unique, Sophisticated, And Amazing Music Using One Guitar Chord
Have you ever noticed when someone sits down at a piano to play, they don't need anyone else to play along with them to sound full and complete?
Typically when a guitarist plays on their own, it may sound good, but often sounds incomplete because it is part of a song, not a song within itself. How would you like to be able to sound like a piano player when playing guitar? Better yet, how would you like to sound like this when playing just one single chord on your guitar?
In this video I will take you through my 4 step process of creating amazing music using just one chord on your guitar sounding full and complete as you do so.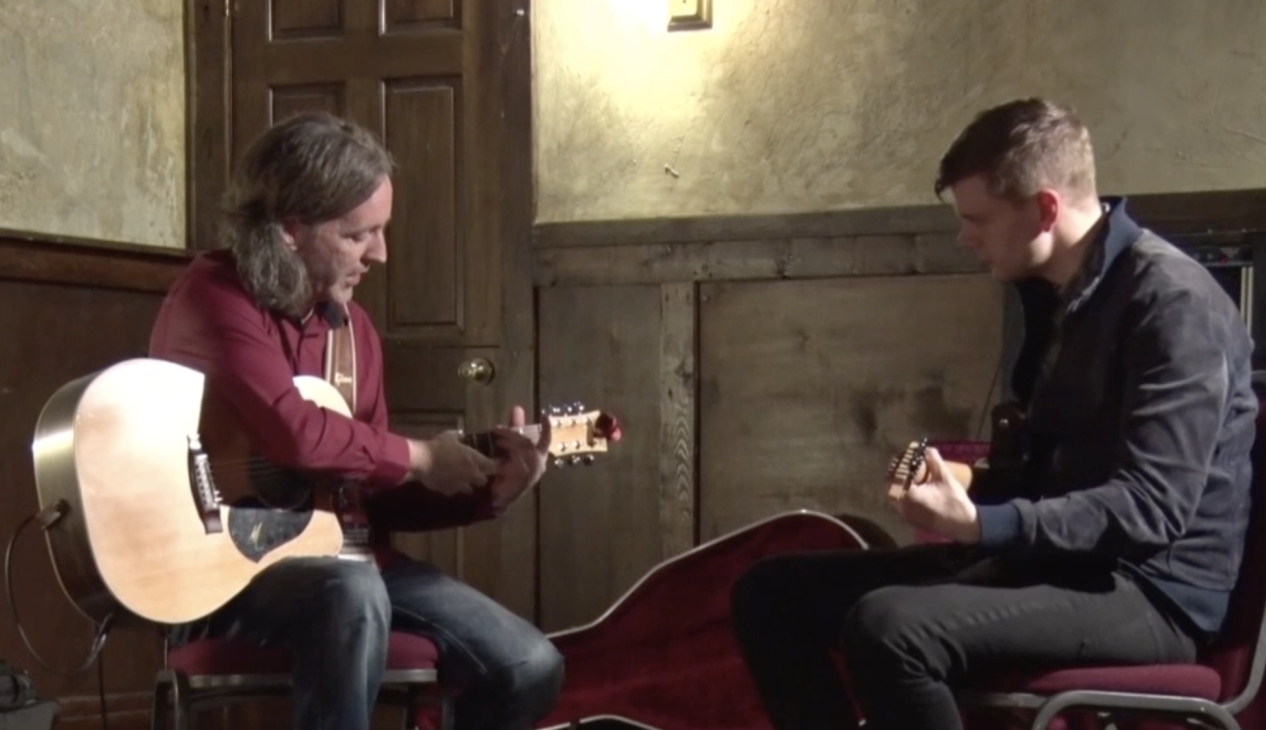 How To Easily And Effortlessly Create Your Own Fingerstyle Guitar Arrangements Of Your Favourite Songs
Fingerstyle is a great way to play your acoustic guitar. A great application of fingerstyle is to create your own arrangements of songs where you play all parts including the bass, harmony, and melody, on one guitar, at the same time. Sound complicated?
I'm sure if I was to play my guitar to you this way right now, you would agree it does. However, it is only the end result that sounds complicated. If you break this style of playing down to the individual components that make up the whole, it's really quite simple, easy, and with some practice, effortless to do.
In this video lesson I will walk you though the process I use to create amazing sounding fingerstyle guitar arrangements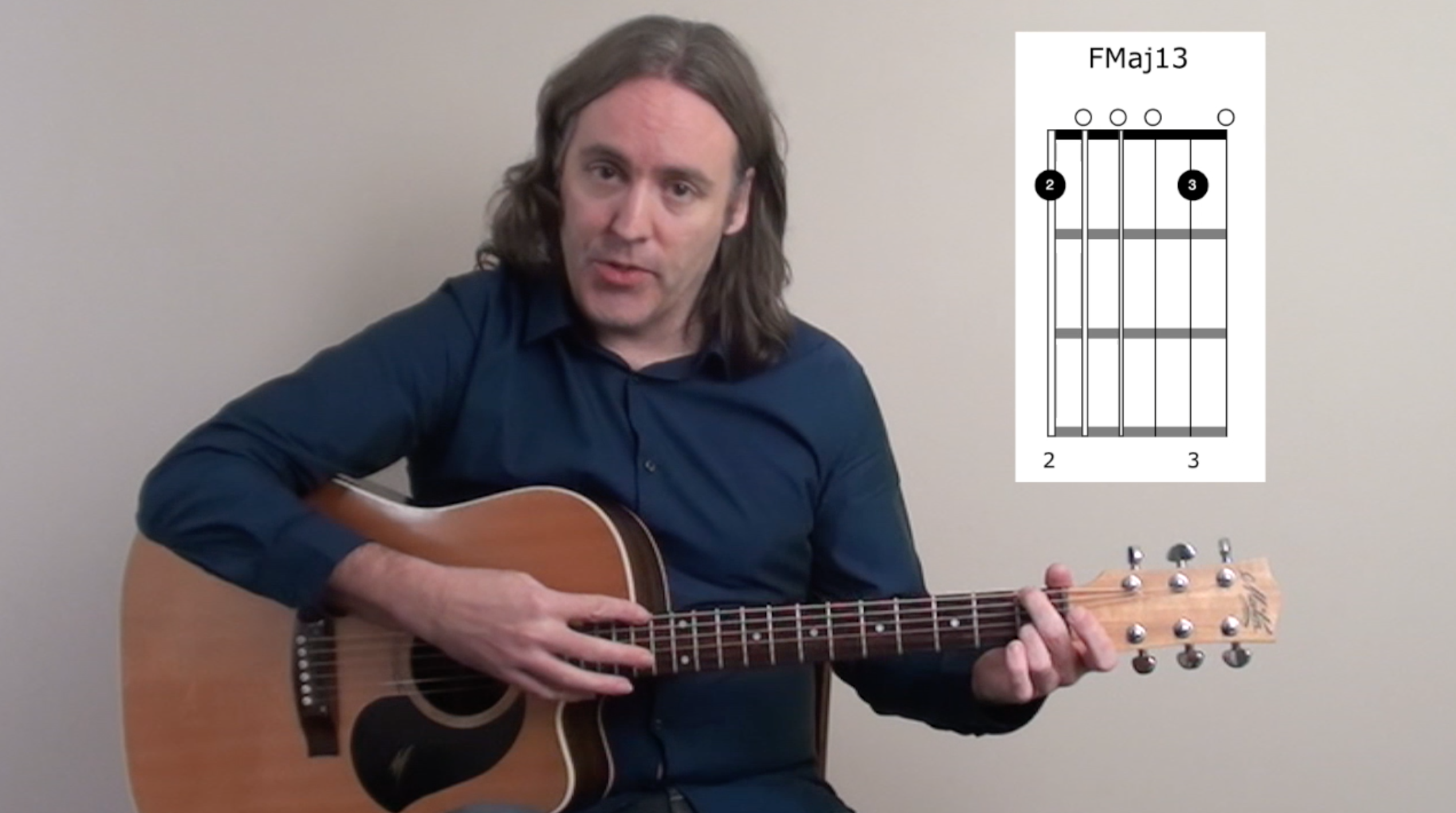 How To Play Harp Harmonics On Guitar
Harp harmonics are one of the most unique sounds you can get on a guitar. They truly sound magical, leaving your audience with their jaws dropped to the ground in amazement, not quite believing what they are hearing!
In this video I am going to take you by the hand and guide you through the technique of playing harp harmonics on your guitar, step by step. By the end you will be able to create the mesmerising sound of cascading harmonics running up and down chord shapes on your guitar.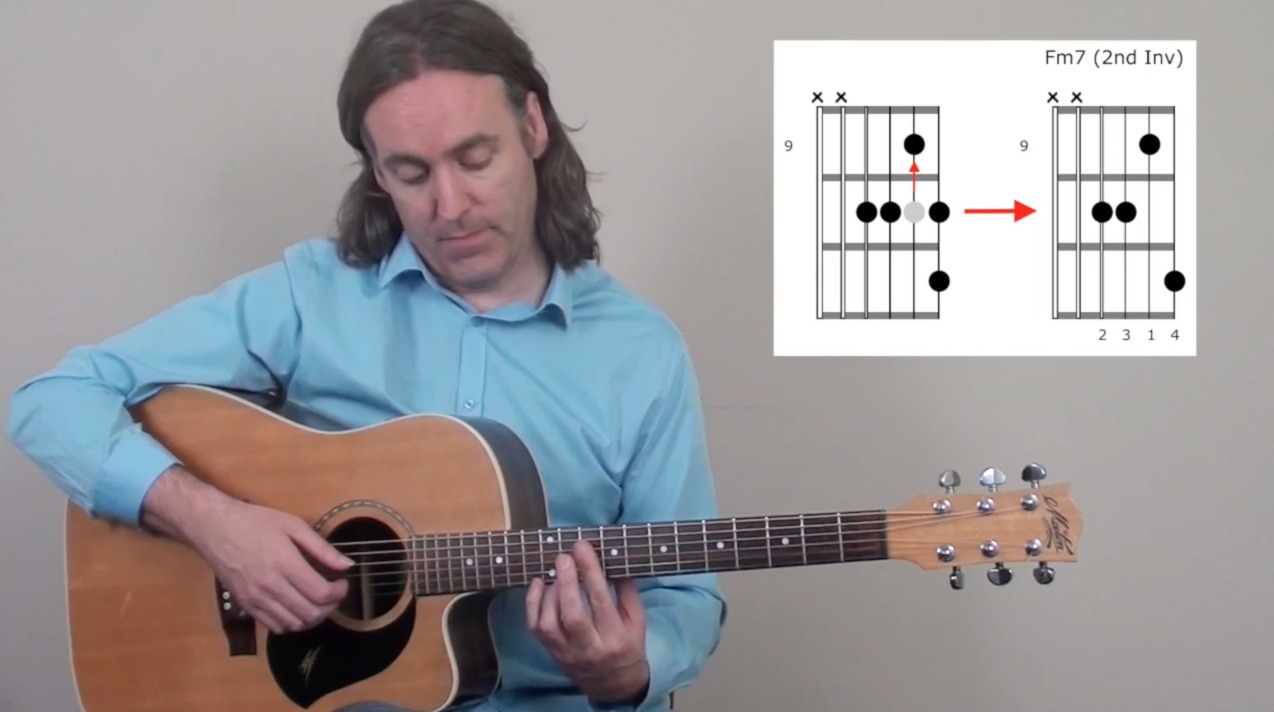 How To Easily Play Advanced Sounding Chords On Your Guitar
Don't be that guitar player who can whizz up and down the fretboard displaying great soloing skills, but come crashing back down to earth when it's time to play chords. This is very common and severely limits your guitar playing.
In this video, let me introduce you to some really cool, unique, advanced sounding chords that are in fact easy to play and use musically.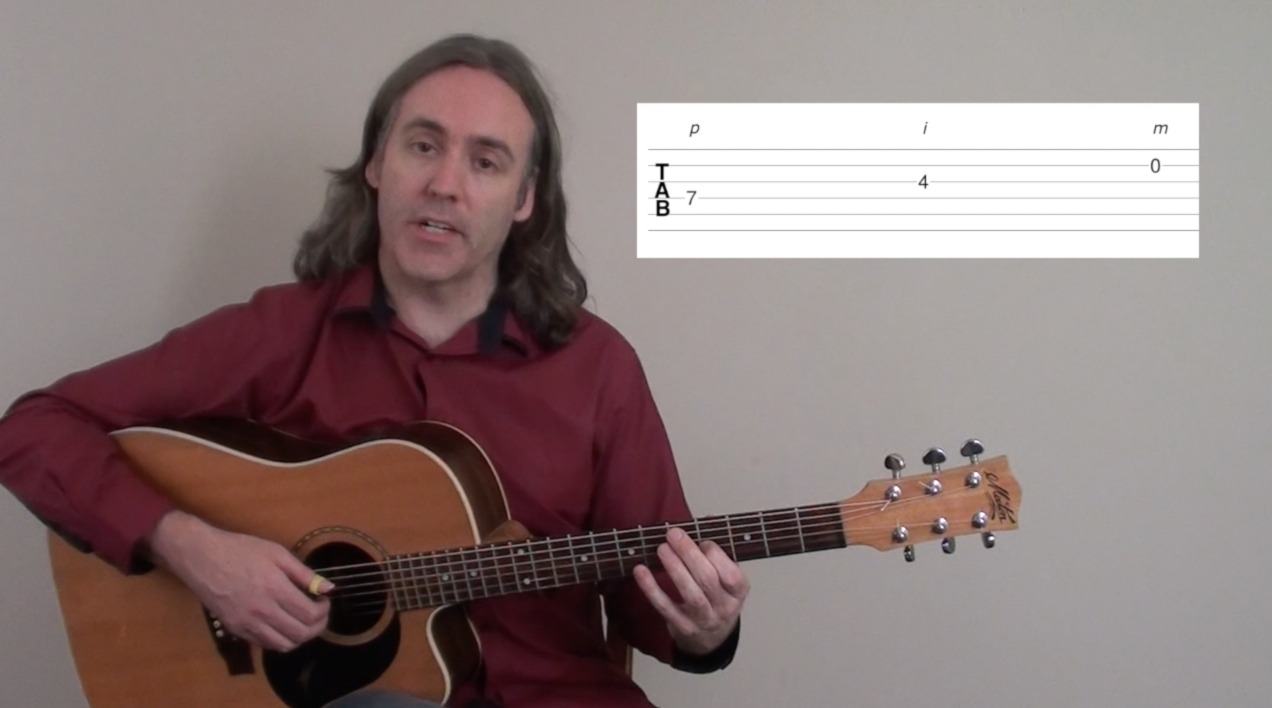 How To Create Total Unique And Refreshing Solo Lines Using Open Strings And Pentatonic Scale Patterns On Your Guitar
Pentatonic scales can sound great when you use them in your solo playing. However they can also sound predictable, and it's not long before you start to get stale with them and begin looking for new ideas and inspiration for your solo playing.
In this video I am going to show you a totally unique way to spice up your guitar soloing. We aren't going to avoid the pentatonic scales, but rather embrace them and make them sound totally new to our ears. It all comes down to one simple concept and you can learn all about it in this first of a three part video series all to do with soloing on your acoustic guitar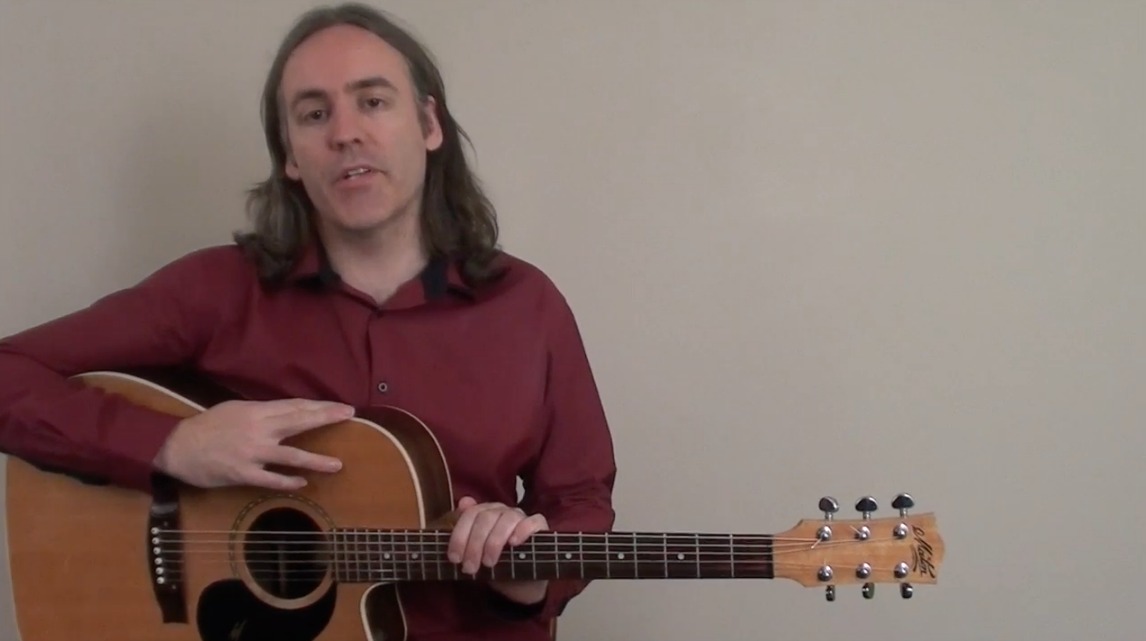 How To Create Amazing Acoustic Blues Guitar Solos Using Open Strings
Learn how to create totally unique sounding acoustic blues solos on your guitar using open strings. Outside of their general use, open strings can bring a whole new, refreshing, and unpredictable sound to your guitar playing by simply combining them with fretted notes from otherwise predictable, commonly used scale patterns.
The technique is simple, but the results are mind blowing capturing the attention of anyone who hears you play.
In this video, the second of a three part series, I am going to show you how to develop this open string technique to create amazing acoustic blues guitar solos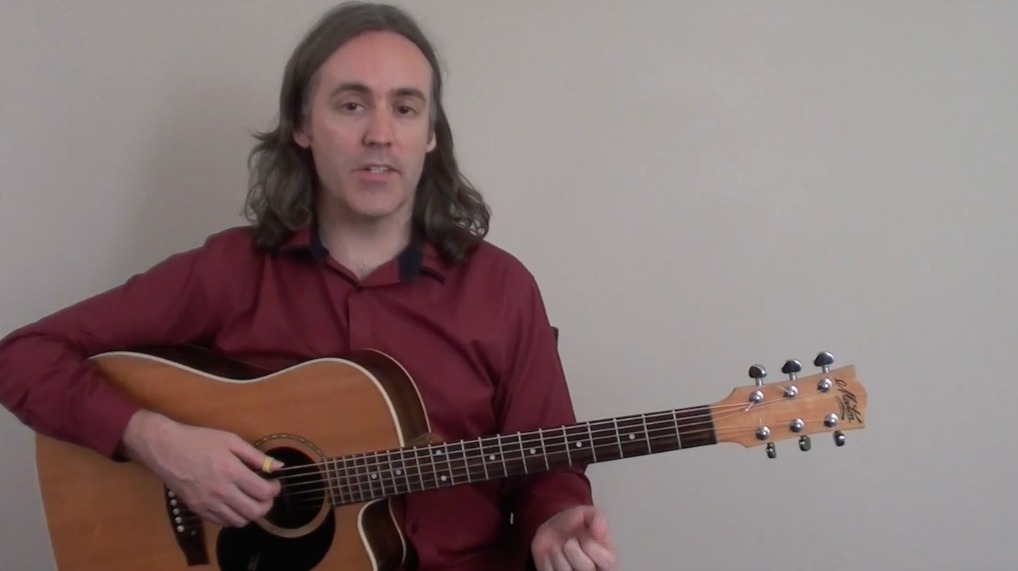 Learn To Play Fast Solos Easily On Your Guitar With These Sequences And Riffs
In this, the third and final video of our Open String Guitar Playing series, I am going to show you a way of easily injecting some speed into your solo lines and riffs.
We will again be utilising the open strings, as we have been doing throughout this series, for a very cool and unique sound, only this time the focus will be more on playing fast. The ease at which you will be able to do this lies in the fact that both your picking and fretting hands will be playing consistent patterns.
In you are not interested in playing fast solo lines and riffs on your guitar, you will still find this video lesson very useful as they can also be played at slow, medium, and fast tempos.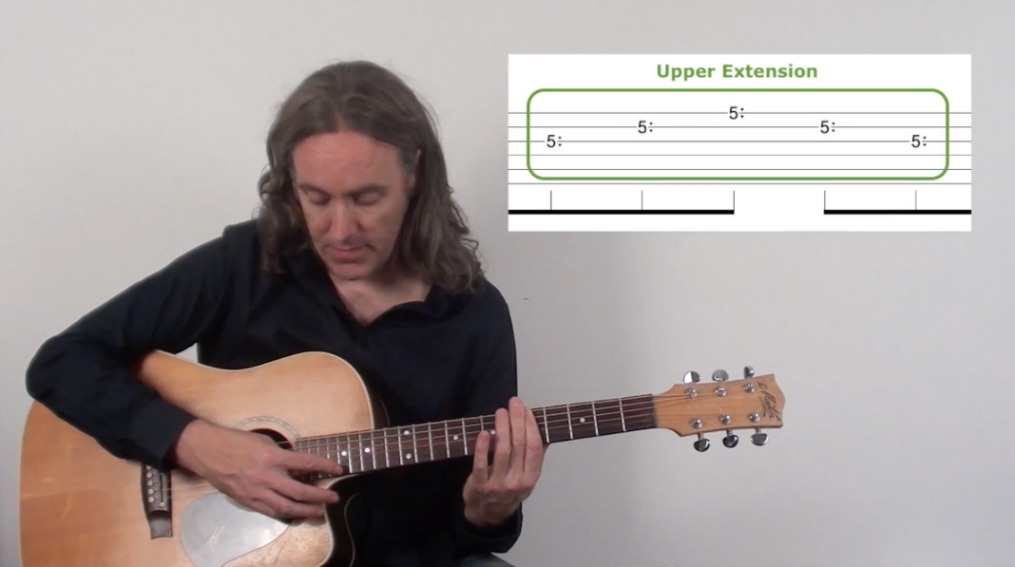 Learn Some Guitar Wizardry With The Incredible Sound Of Harp Harmonic Arpeggios
The wizardry of harp harmonics knows no end. Once you get the basic technique under your fingers there is an incredible amount you can do with it, totally expanding your guitar creativity over and over again.
Harp harmonics are one of the most popular techniques I have covered on the website. This comes as no surprise to me as every time you play harp harmonics on guitar it grabs the attention of everybody instantly!
Wouldn't you love to know a technique that will do that for you?
Well, then check out this follow up video lesson all about the extended harp harmonic arpeggio pattern. You won't be disappointed you did!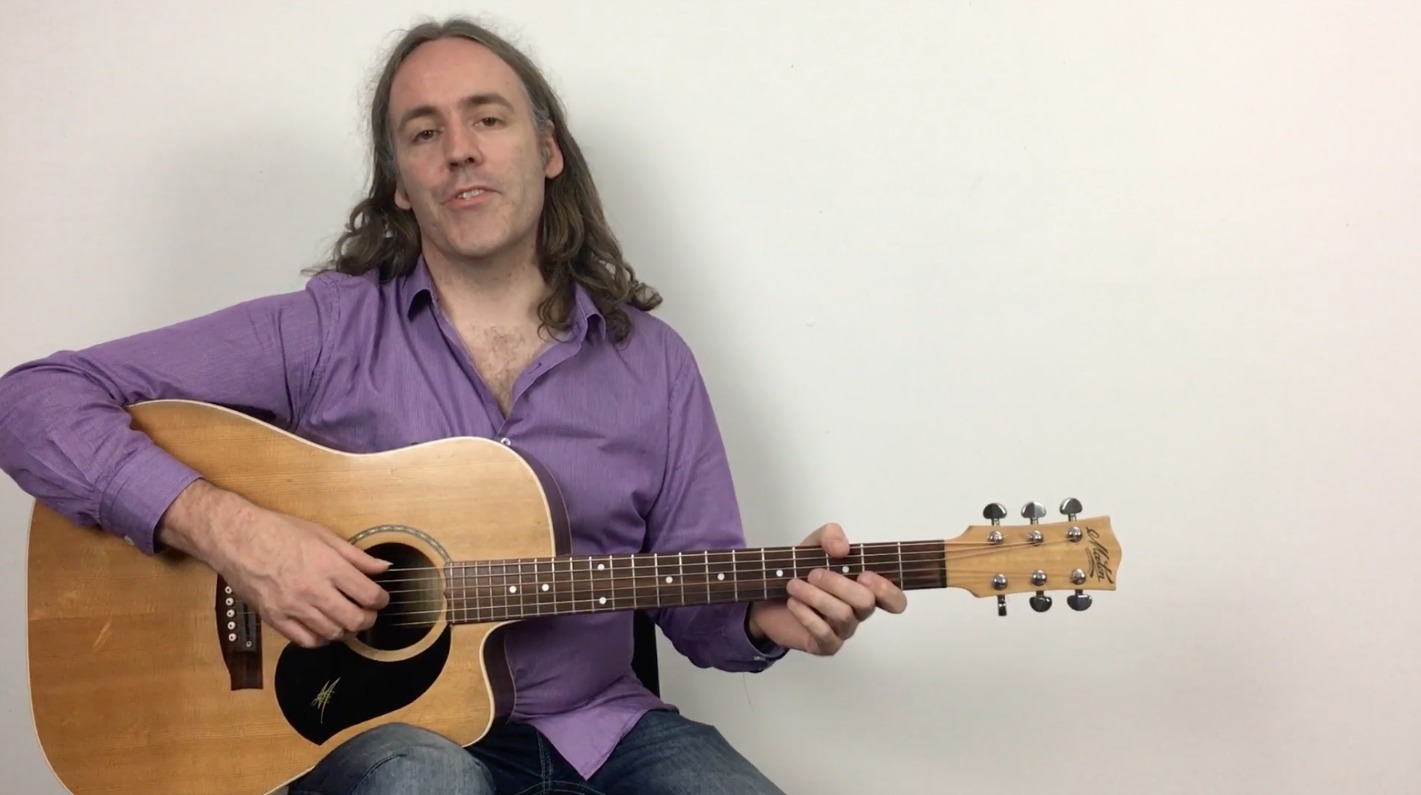 Avoid these common mistakes when fingerpicking your guitar
Many people find fingerpicking a hard and challenging style of guitar to play. This is not the least due to the fact that most people start out on the wrong foot.
Why?
Because they choose to go with what feels easy to them when first attempting to fingerpick their guitar, as oppose to what is right and correct technique.
Learn how to develop great fingerpicking skills on guitar so you can easily play the music you love and a whole lot more!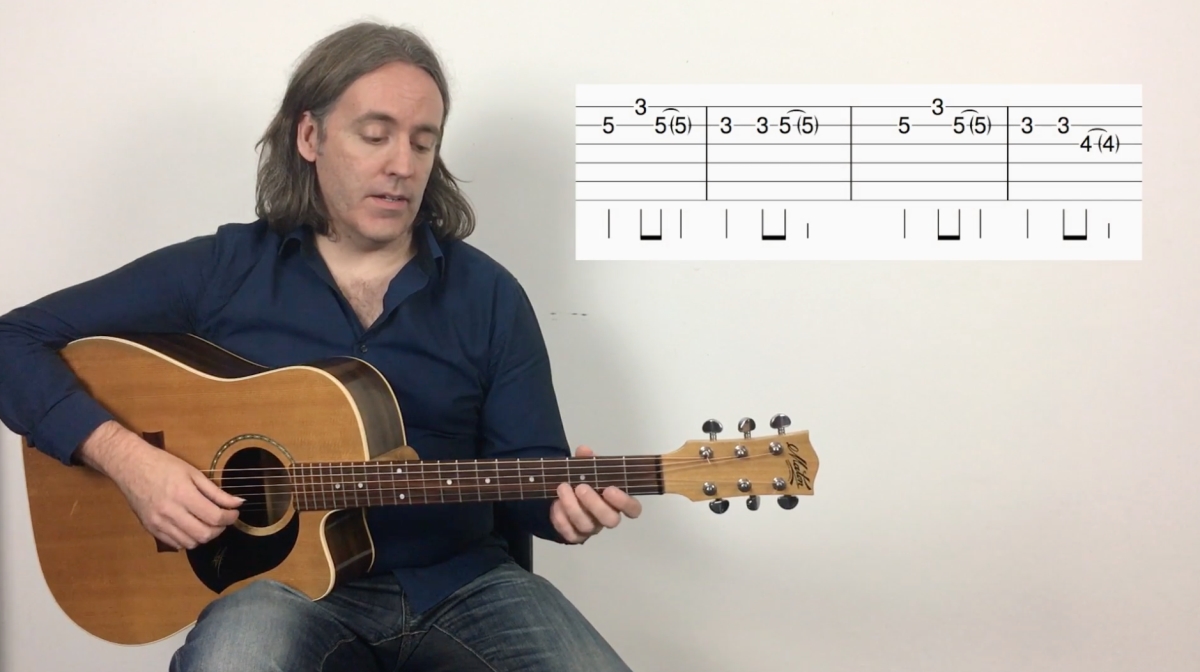 Blues Fingerpicking For Your Acoustic Guitar
Fingerpicking and blues are a great combination for your acoustic guitar playing. Nothing beats the feeling you get when you can kick back and fingerpick your way through chorus after chorus of a blues, sounding full and complete all on your own without needing anyone else to play along with you.
In this video I am going to show you a very simple, but advanced sounding technique, that will have you sounding like a pro in no time as you fingerpick your way through a blues on your acoustic guitar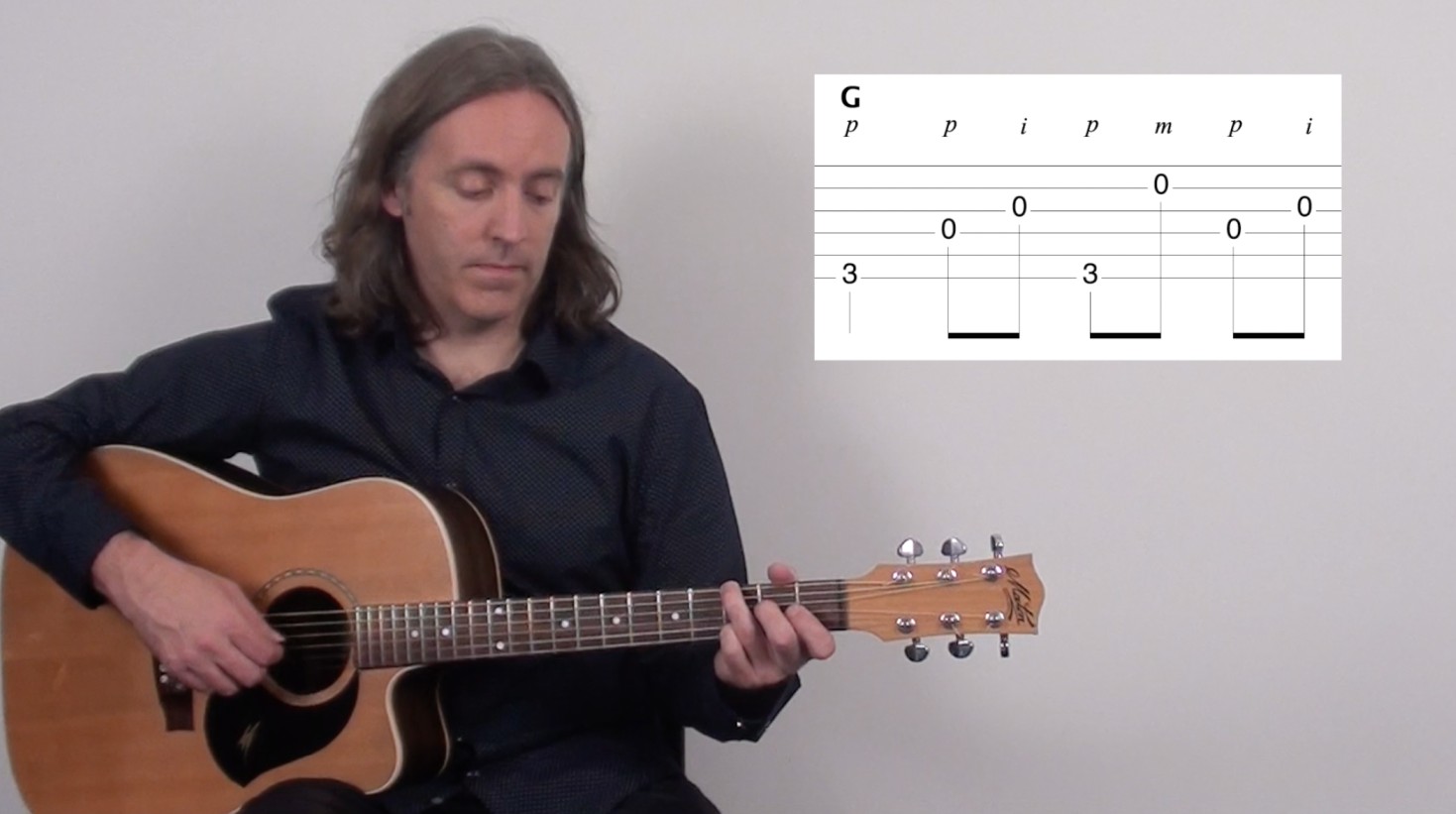 Learn The Fingerpicking Pattern Of All Fingerpicking Patterns For Guitar!
How would you like to gain the ability to play literally thousands of songs on your guitar with just one single fingerpicking pattern?
This pattern is easy to play, sounds great, and exists in most fingerpicking tunes you have ever heard, or ever will hear.
In this video I will take you through step by step, the very easy and quick process of getting this fingerpicking pattern for guitar into your playing so you can gain access to thousands of songs in doing so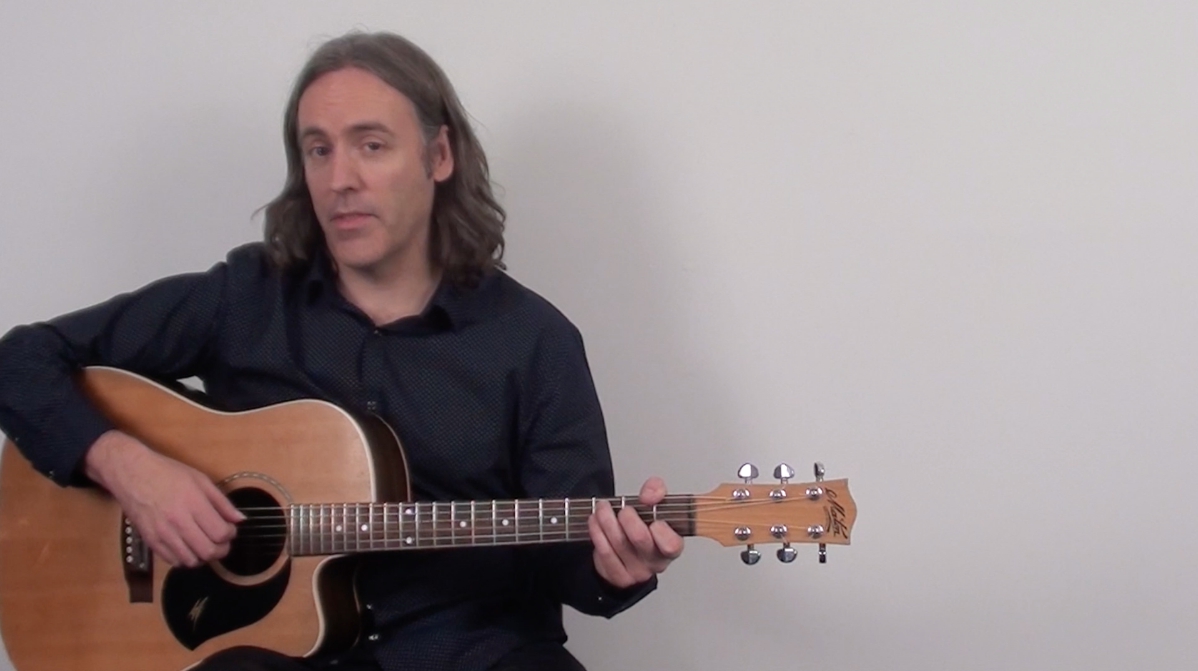 Less Exercises, More Music. How To Really Fingerpick Your Guitar
NEW! Learning fingerpicking patterns is an important step to mastering this style of guitar playing. However, it is just that, a step, which implies there is more to do.
Many people stop at step 1, believing they are done, then wonder why they struggle to make there fingerpicking sound like real music. There is so much more to it than simply learning a bunch of fingerpicking patterns.
In this video I will lay out for you the steps needed to master what is perhaps the most common, useful, applicable fingerpicking pattern for guitar. The time you invest here will reward you over and over again, every time you pick up your guitar to fingerpick it!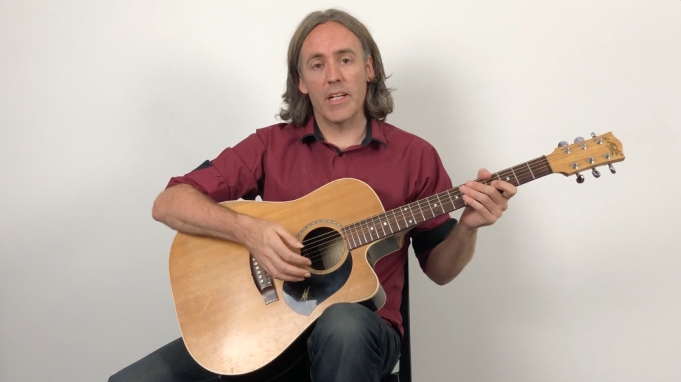 How to play your acoustic guitar percussively and totally amaze all who hear you play
BRAND NEW! Learning some basic percussive guitar techniques, and then integrating these with the chords and progressions you play on your guitar, is not only an impressive thing to be able to do, but also relatively easy!
It drastically increases your creativity on the instrument, bringing a whole new dimension of sound to your guitar playing.
In this video I am going to walk you through a number of easy to play percussive guitar elements you can apply to your acoustic playing right away.
This will change the way you approach playing your acoustic guitar from this day onward!