How To Convert A 12 Bar Blues Into A Jazz Blues In 5 Easy Steps
by Simon Candy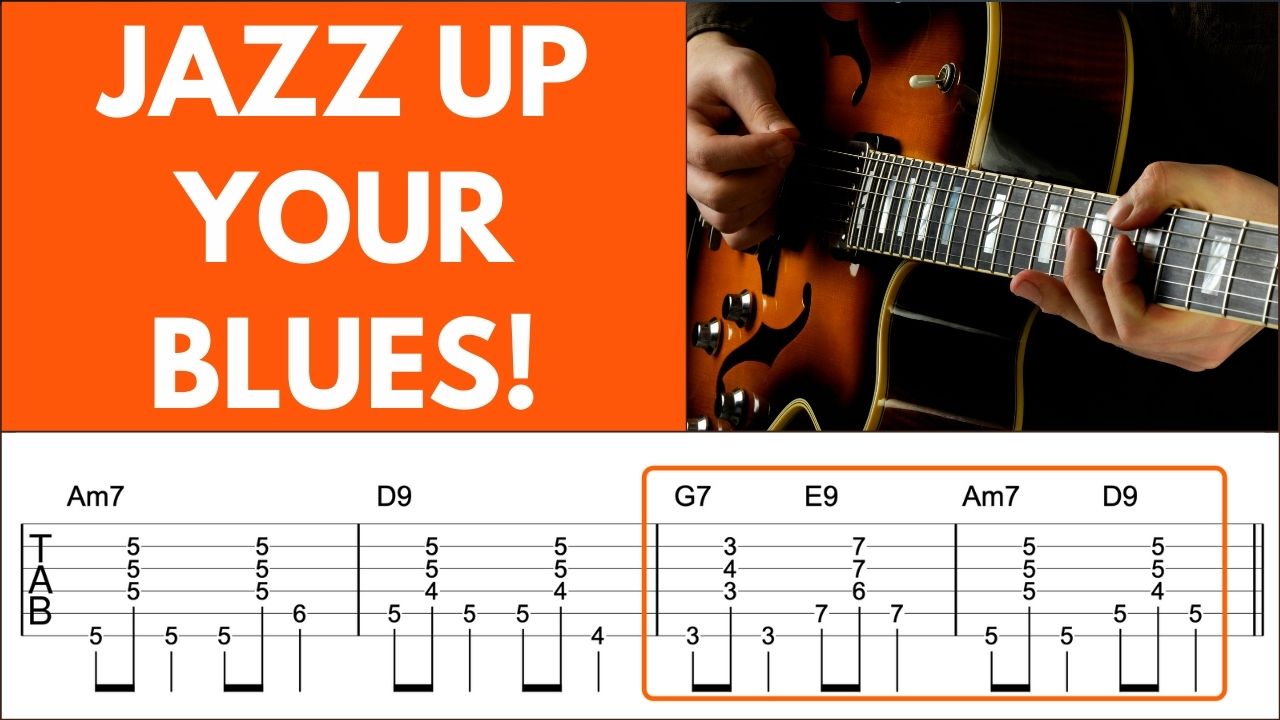 In this video lesson, you learn how to play a 12 bar blues jazz chord progression on guitar.
We first begin with the standard 12 bar blues progression that forms the basis of a lot of music.
From here, you learn step by step how to convert this 12 bar blues into a standard jazz blues progression.
All it takes is 5 simple steps.
• Step 1: Quick Change
We begin by making the progression a quick change blues by introducing the IV chord in bar 2
• Step 2: ii V Progression
Next, we include the ii V chord progression in bar 4 that leads to the IV chord in bar 5
• Step 3: Diminished Chord
This step involves adding a diminished chord in place of the IV chord in bar 6 for a very cool jazzy sound
• Step 4: I VI ii V Progression
This chord sequence is added next in bars 7, 8, 9, and 10 and leads beautifully to the turnaround in bars 11 and 12
• Step 5: Turnaround
The last step is about adding a cool jazzy turnaround to bring the tune back to the start
All in all, jazzing up the blues is a lot of fun and sounds great! It's also a great introduction to some common jazz chords and progressions if this is new to you.
Watch the video below to learn more:
Standard 12 Bar Blues Chord Progression:
Here is a standard 12 bar blues in the key of G from which we will build our jazz blues: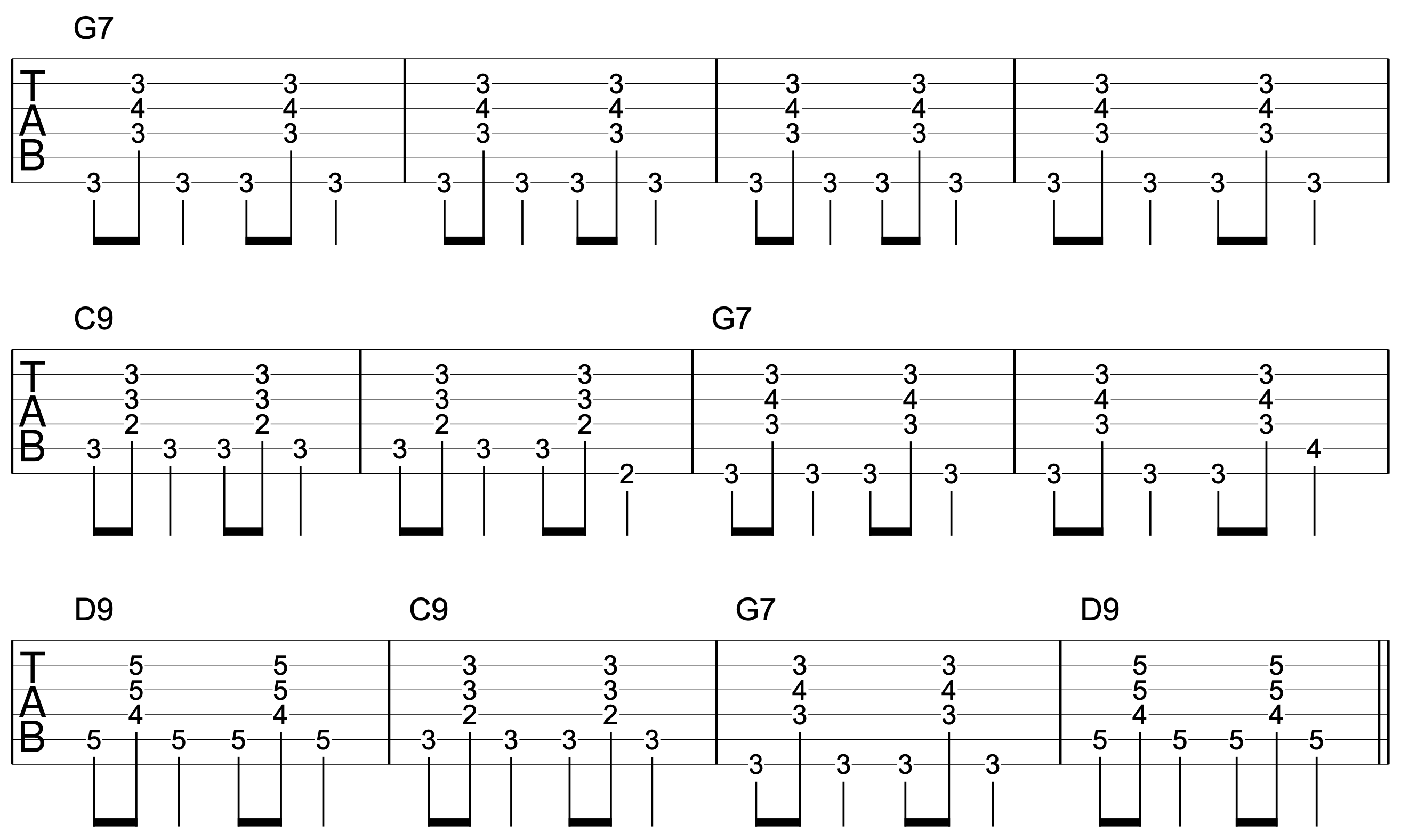 Step 1: Quick Change
First step is to add the C9 chord in the second bar for a quick change blues: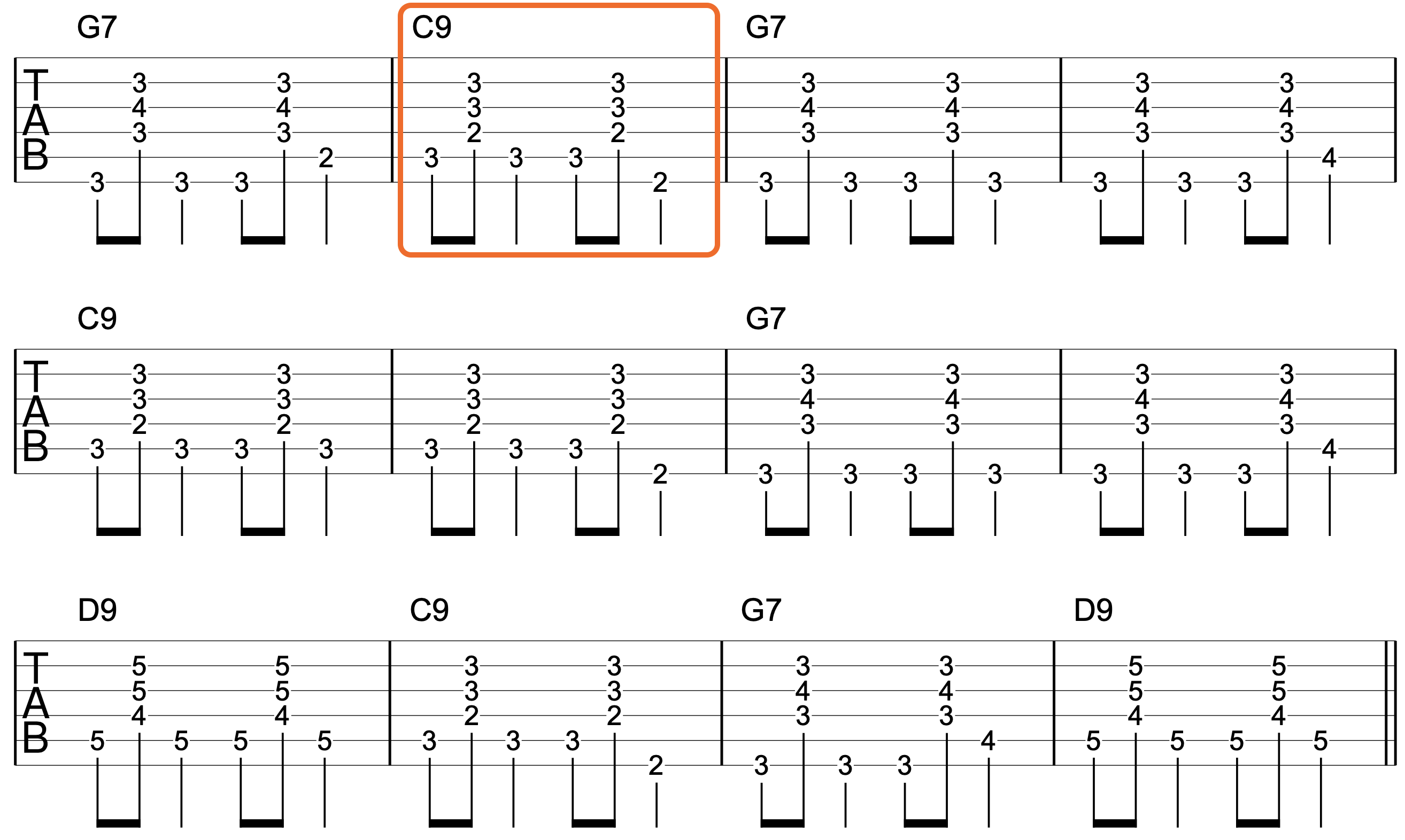 Step 2: II V Progression
Next, we add the Dm7 (II) and G7 (V) chords to bar 4 that lead to the C9 in bar 5: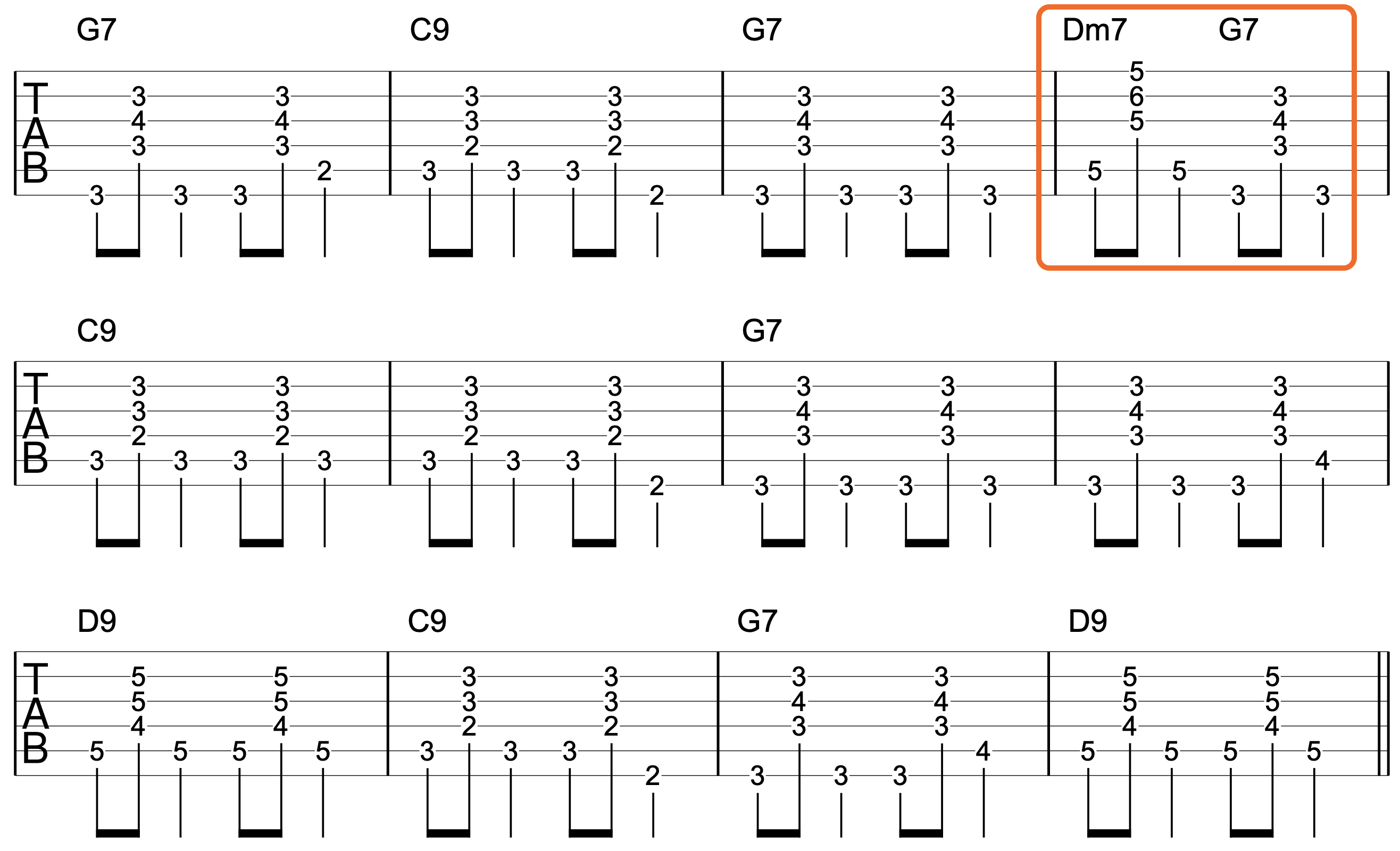 Step 3: Diminished Chord
This step involves adding a C# diminished chord in bar 6: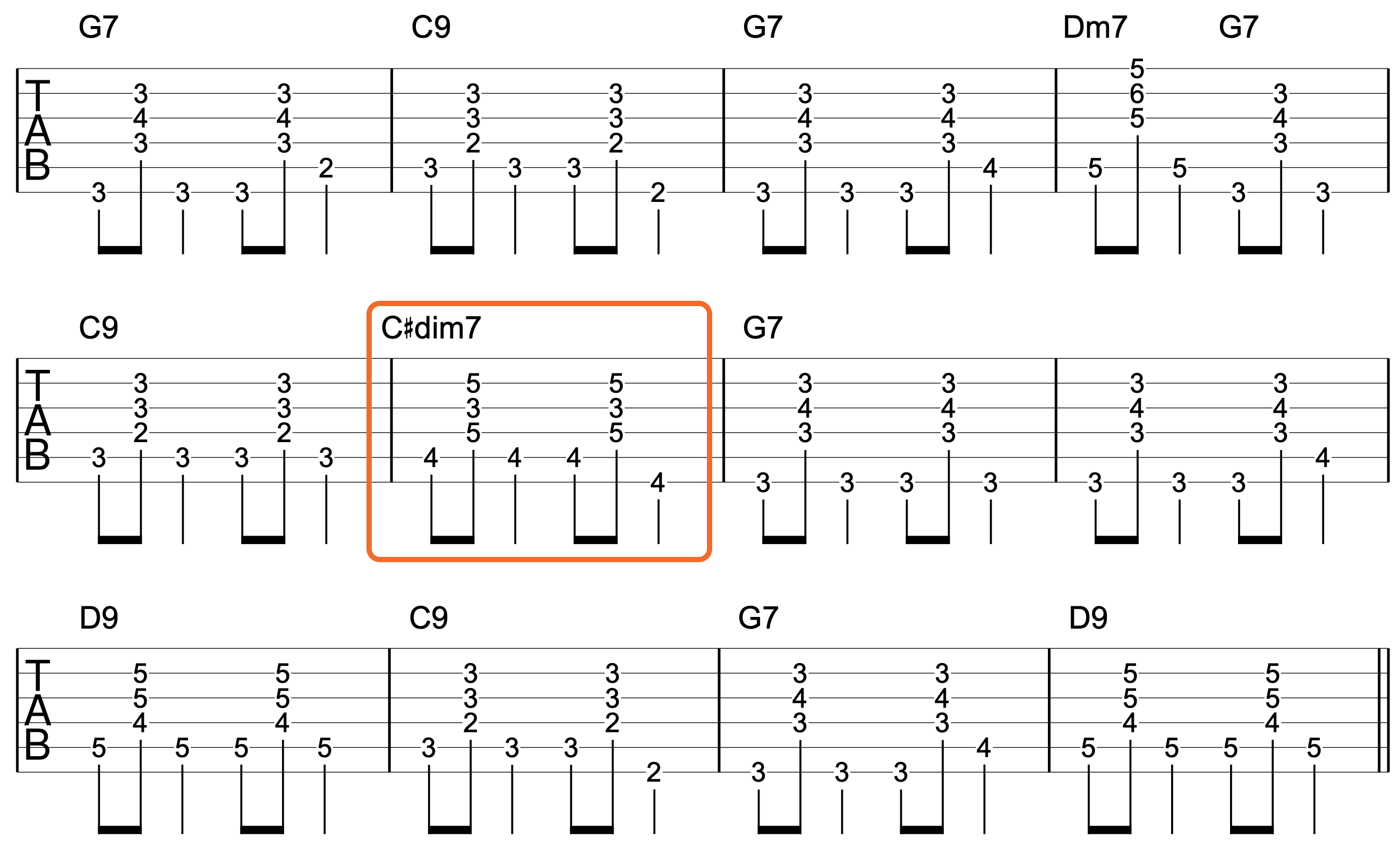 Step 4: I VI II V Progression
Next, we add the movement of G7 (I), E9 (VI), Am7 (II), and D9 (V) chords to bars 8, 9, and 10: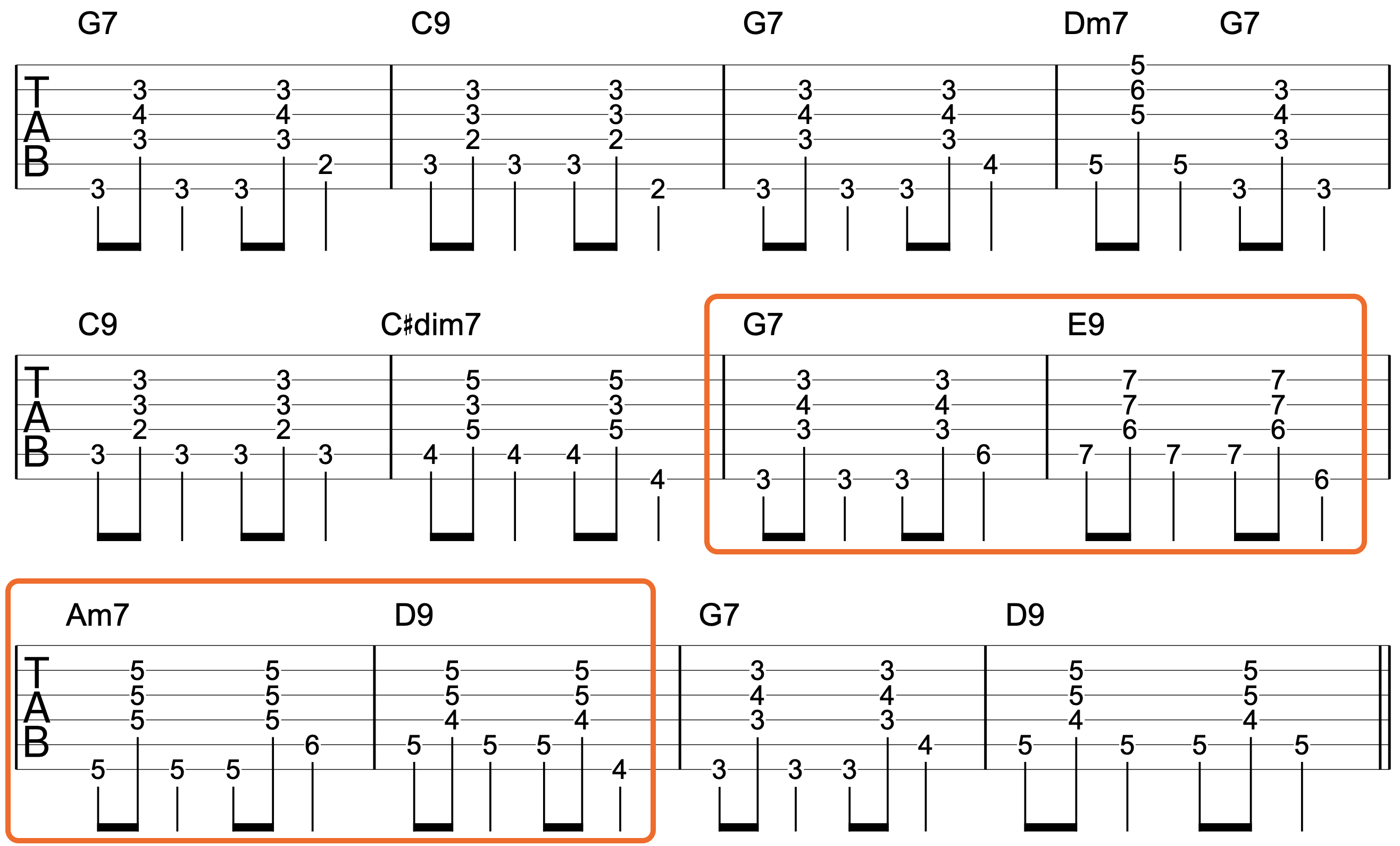 Step 5: Turnaround
Finally, to complete the jazz blues we add the G7 (I), E9 (VI), Am7 (II), and D9 (V) chords in bars 11 and 12 for the turnaround: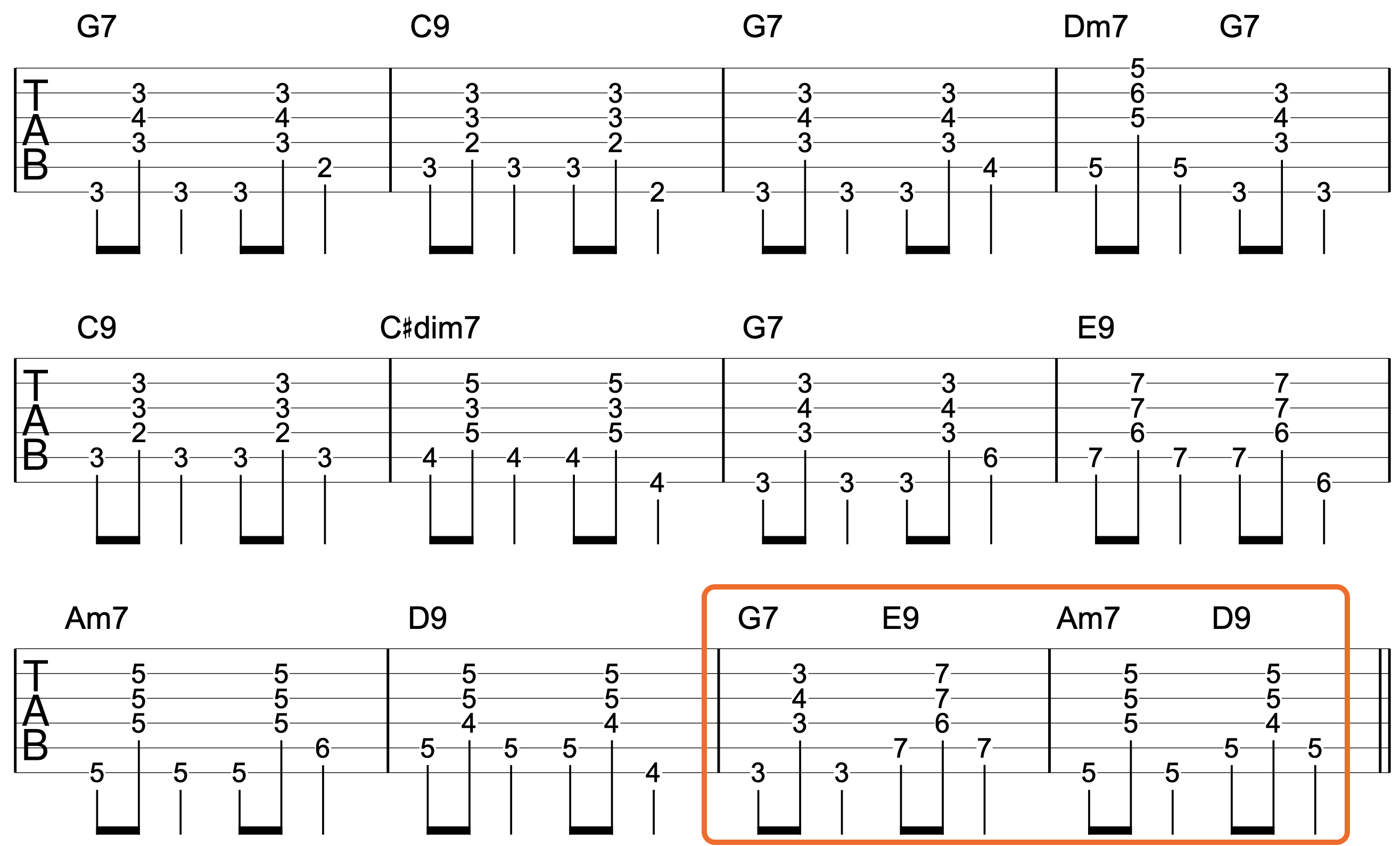 Learn how to play fingerpicking blues on acoustic guitar