How To Play A Blues Turnaround On Guitar
by Simon Candy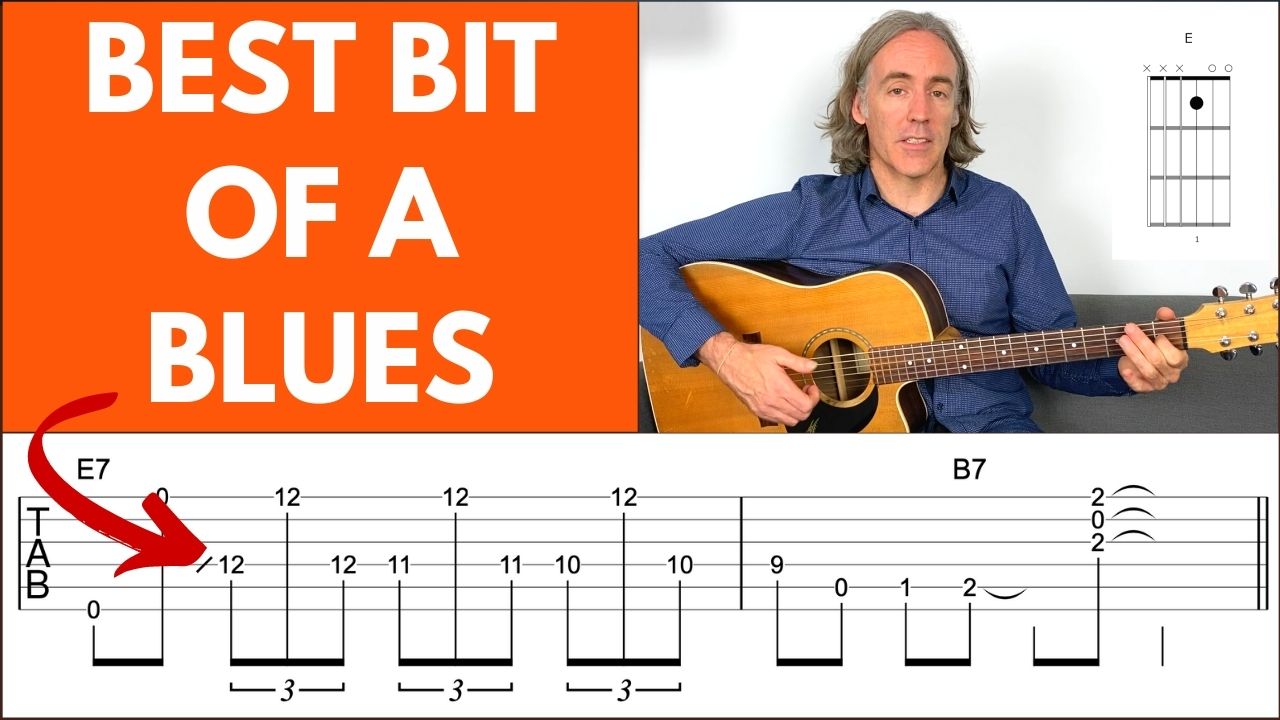 In this video, you learn 3 classic blues turnarounds to spice up your acoustic guitar blues playing!
Turnarounds are perhaps the most identifiable and recognisable part of a blues and sound great, especially when you have a variety of them in your fingers to mix and match together.
In a 12 bar blues, the turnaround is made up of the last 2 bars before you return to the start of the progression. And it's in this section of the 12 bar, that you hear very cool lines that are instantly recognisable to almost anyones ear.
In this lesson, I breakdown 3 classic blues turnarounds you can use in your own playing and how to practice each.
• Blues Turnaround 1:
The first turnaround is a classic using a basic D7 open chord form. It is perhaps the most recognisable of all turnarounds
• Blues Turnaround 2:
The second blues turnaround is more riff based than chord based, and sounds great when setting the progression up to return back to the beginning
• Blues Turnaround 3:
The third turnaround is played higher up the fretboard and uses a pedal tone on the high E string for a very cool sound
Watch until the end of the video, where I reveal a simple way to drastically multiply the use of the blues turnaround in your playing. This one simple additional application of the turnaround will have you fingerpicking chorus after chorus of the blues.
Watch the video below to learn more:
Blues Turnaround 1
This first turnaround is perhaps the most recognisable of all, and is based off of the D7 open chord shape:

Blues Turnaround 2
The second turnaround is more riff based:

Blues Turnaround 3
The third turnaround is played higher up the neck and pedals the 12th fretted note on the 1st string throughout:

Blues Turnaround Connection 1
To practice connecting the first turnaround into the context of a 12 bar blues, lead into it from the B7 chord in bar 9:

Blues Turnaround Connection 2
To practice connecting the second turnaround into the context of a 12 bar blues, lead into it from the B7 chord in bar 9:
Blues Turnaround 12 Bar Application 1
The following adapts the first turnaround to work throughout the 12 bar form, not just in the last 2 bars: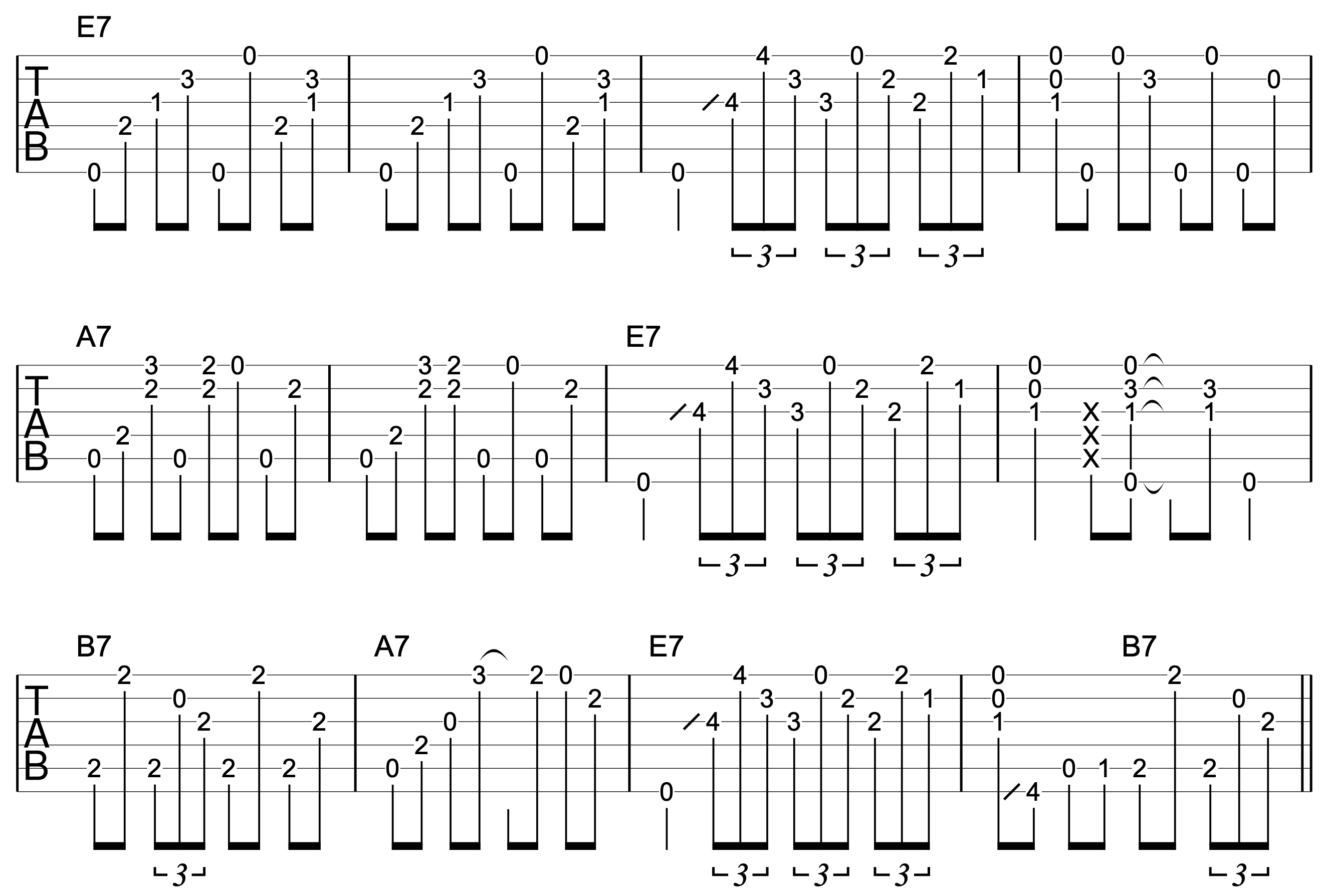 Blues Turnaround 12 Bar Application 2
The following adapts the second turnaround to work throughout the 12 bar form, not just in the last 2 bars: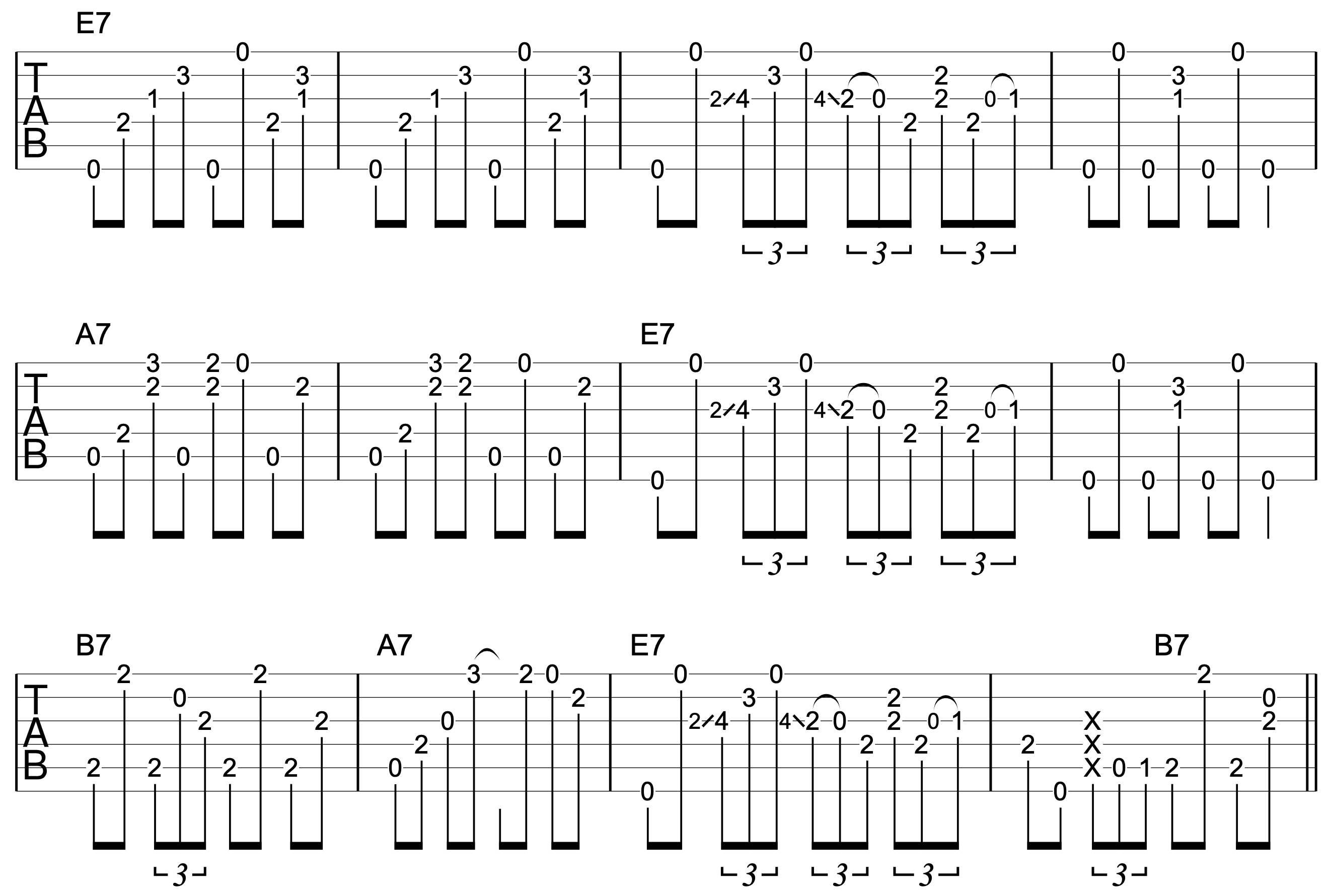 Blues Turnaround 12 Bar Application 3
The following adapts all 3 turnarounds to work throughout the 12 bar form: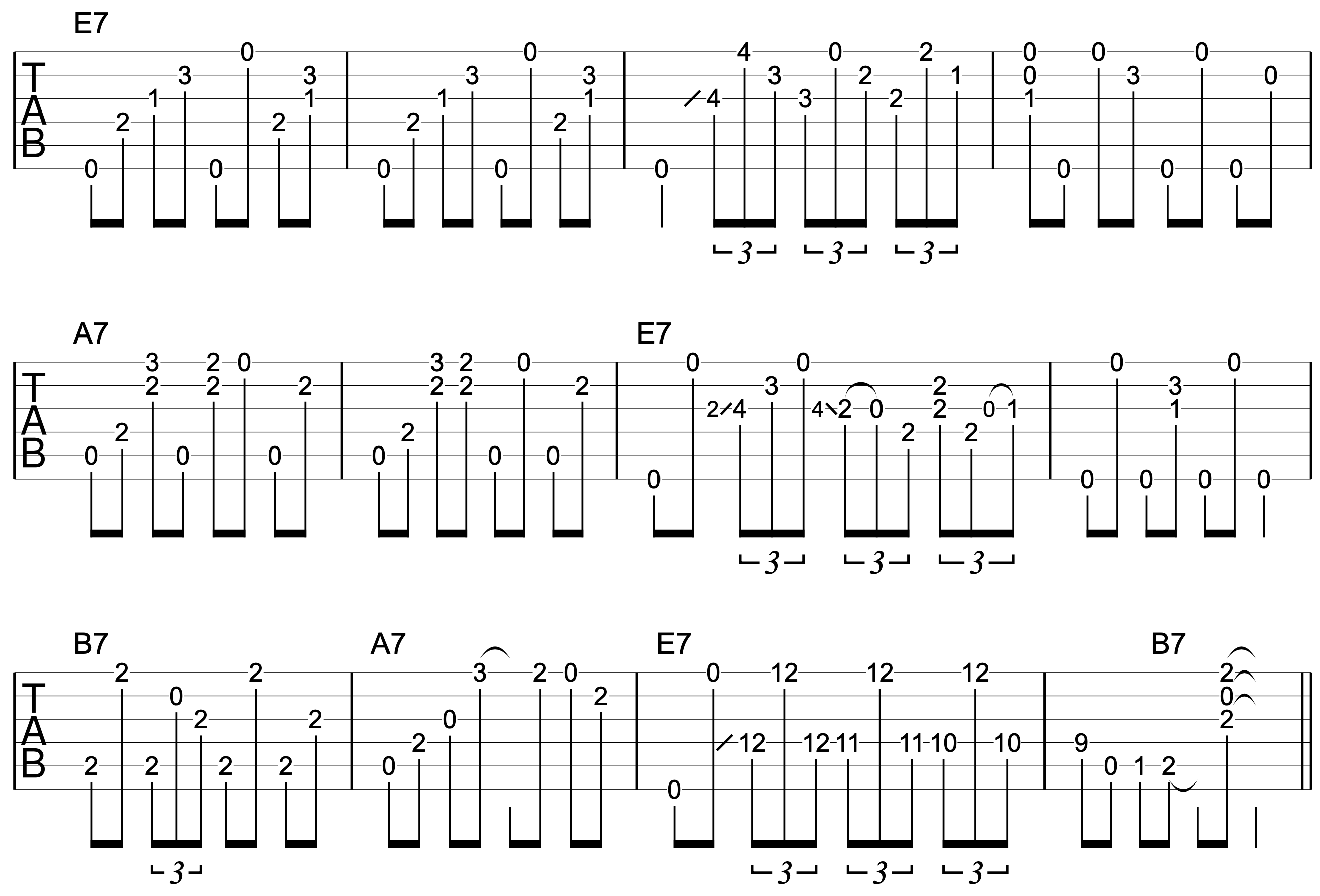 Learn how to create your own fingerstyle blues arrangements on guitar