The Open Chord Trick That Makes Your Progressions On Guitar Sound Amazing!
by Simon Candy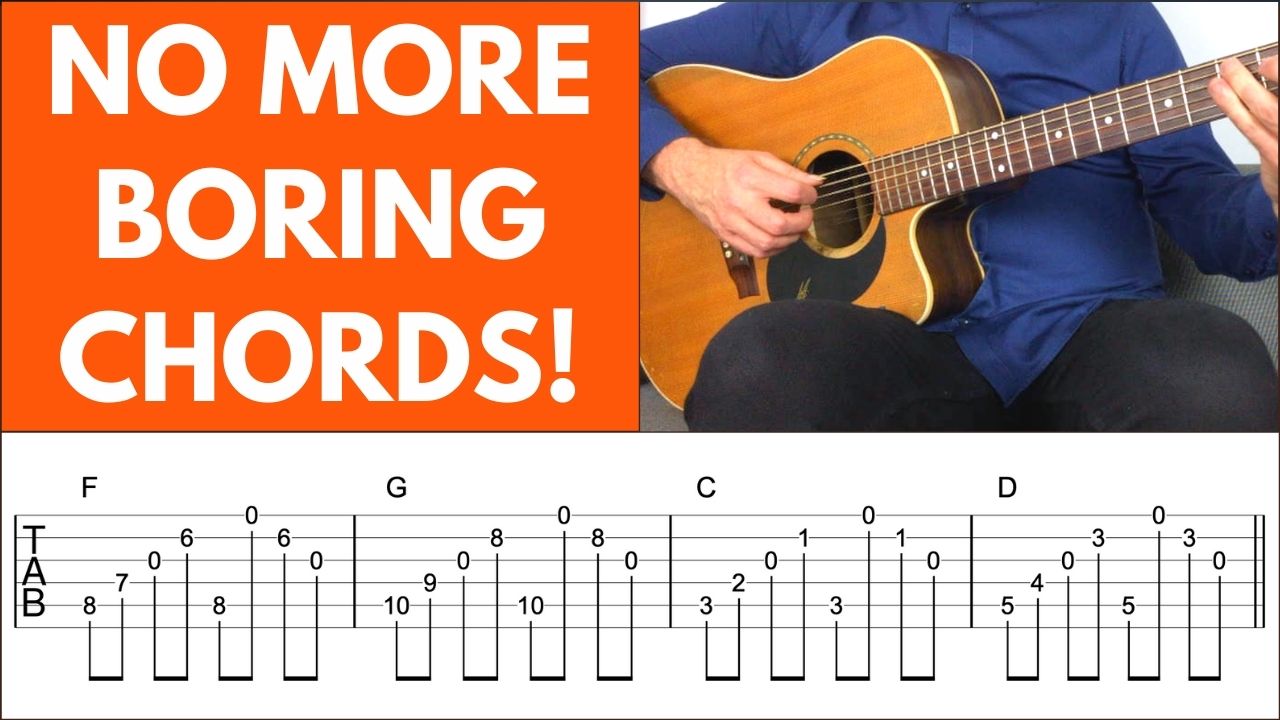 In this video, I show you how to get amazing sounds with simple easy to play guitar chords.
In fact, you already know these chords as open chords, but in this lesson I show you unique ways to use these to create incredible sounding music on your acoustic guitar.
If you know your open chords, and I assume you do, then the results of what I show you in this video will be immediate.
In this lesson, I will present to you several typical chord progressions you hear all the time in music.
You will then learn how to convert these progression on your guitar into something that sounds so much better, unique, and sophisticated. It's as easy as being able to play simple, 101 open chords on your guitar.
If you can do that, then get ready to immediately create awesome sounding chord progressions on your guitar.
Watch the video below to learn more:
Progression 1
Here is the first progression we will convert using the open chord trick:

Option 1
Chord Shapes Used:
For this progression we are using the C chord shape: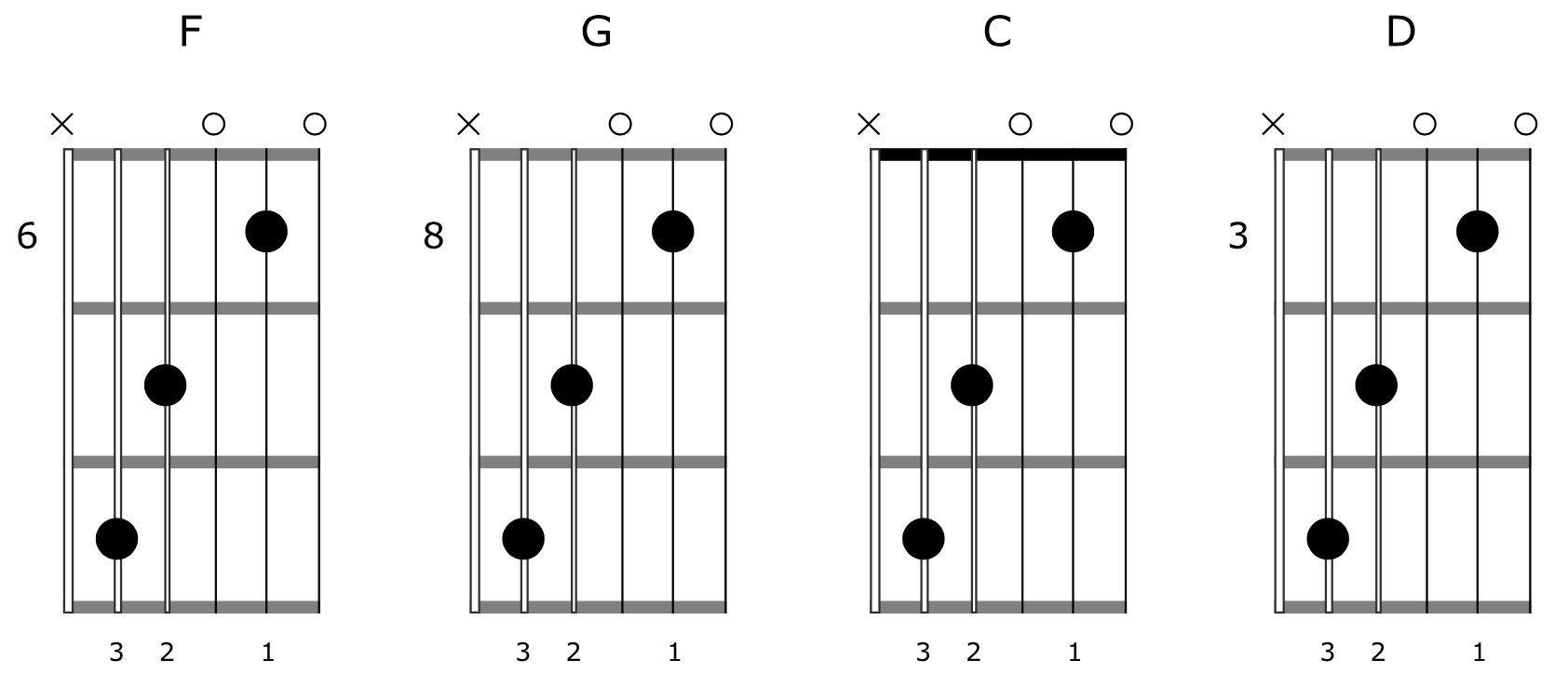 Converted Progression:
Here is the first progression converted using the C chord shape:

Option 2
Chord Shapes Used:
For this progression we are using the E chord shape: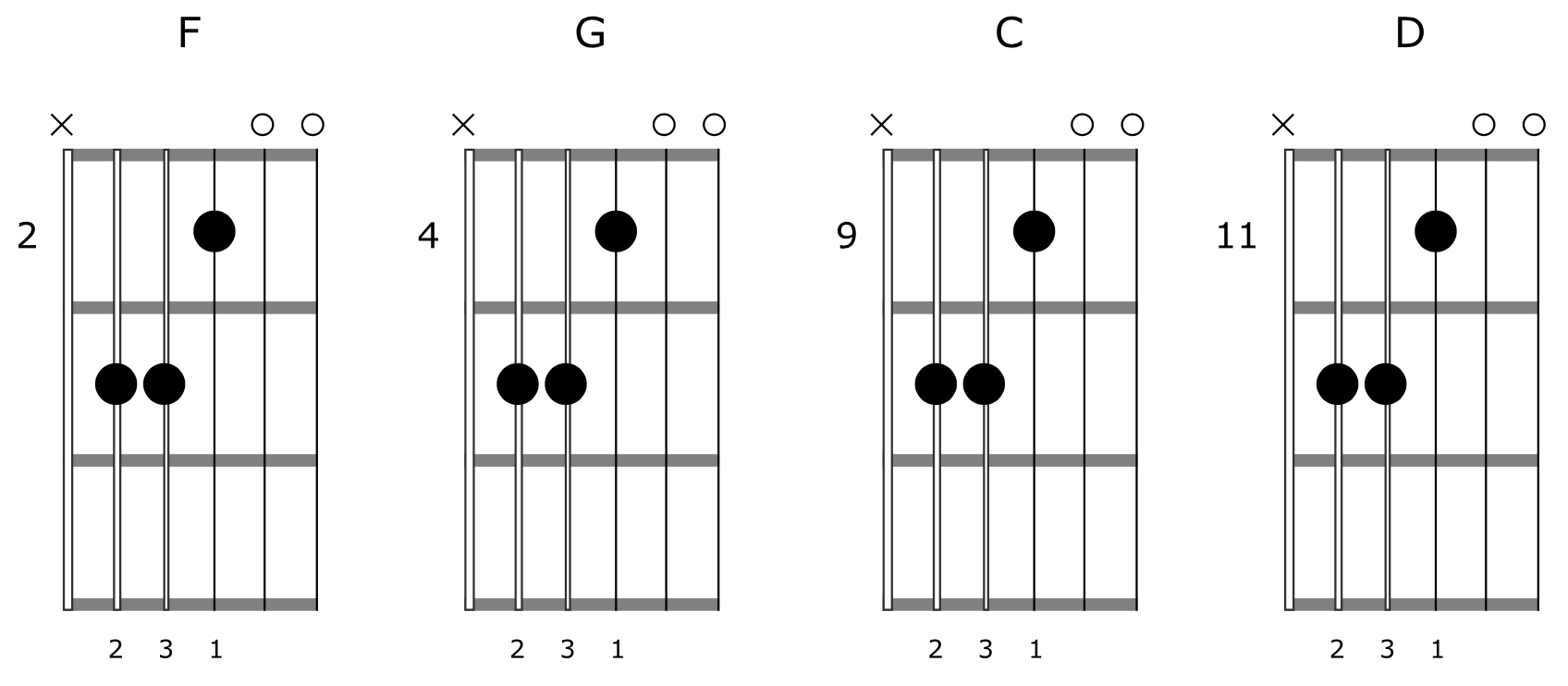 Converted Progression:
Here is the first progression converted using the E and C chord shapes:

Progression 2
Here is the second progression we will convert using the open chord trick:

Option 1
Chord Shapes Used:
For this progression we are using the E chord shape: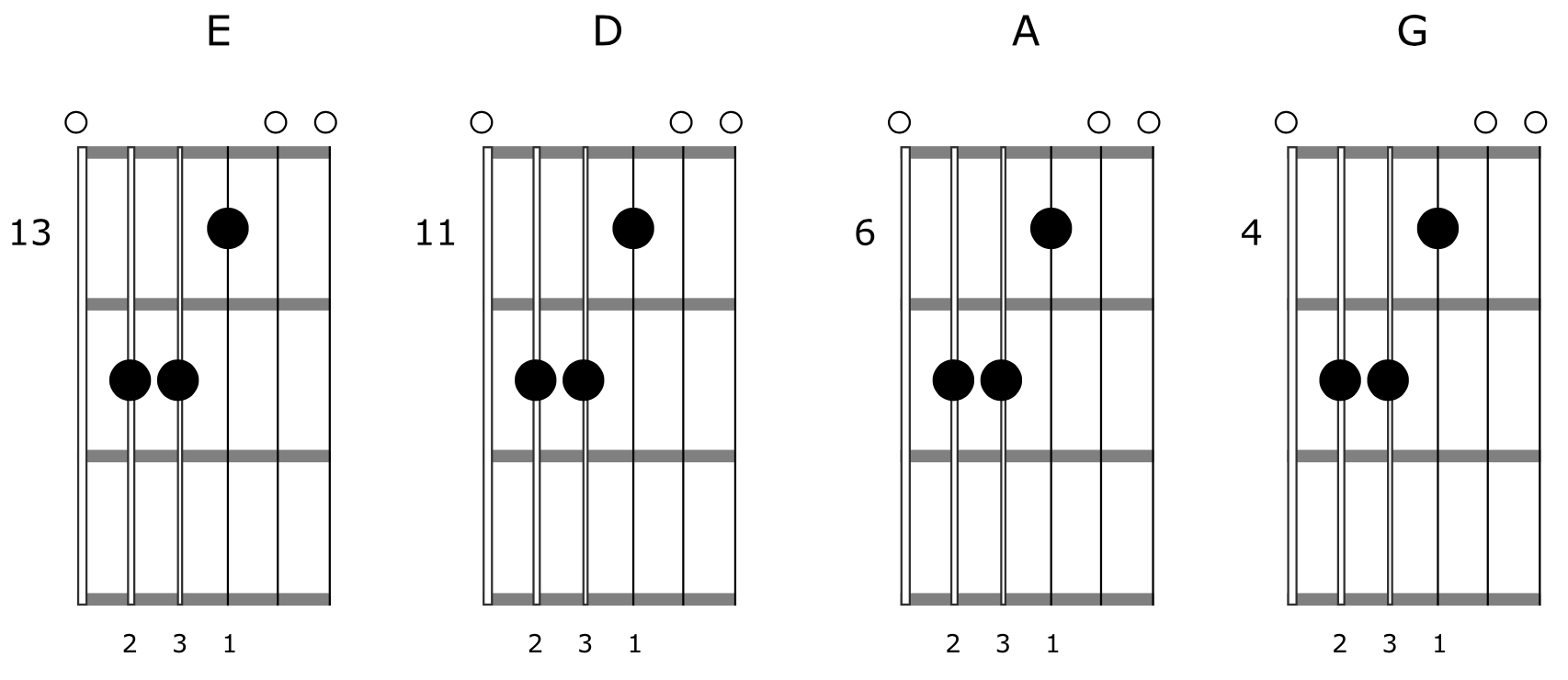 Converted Progression:
Here is the second progression converted using the E chord shape:

Option 2
Chord Shapes Used:
For this progression we are using the D chord shape: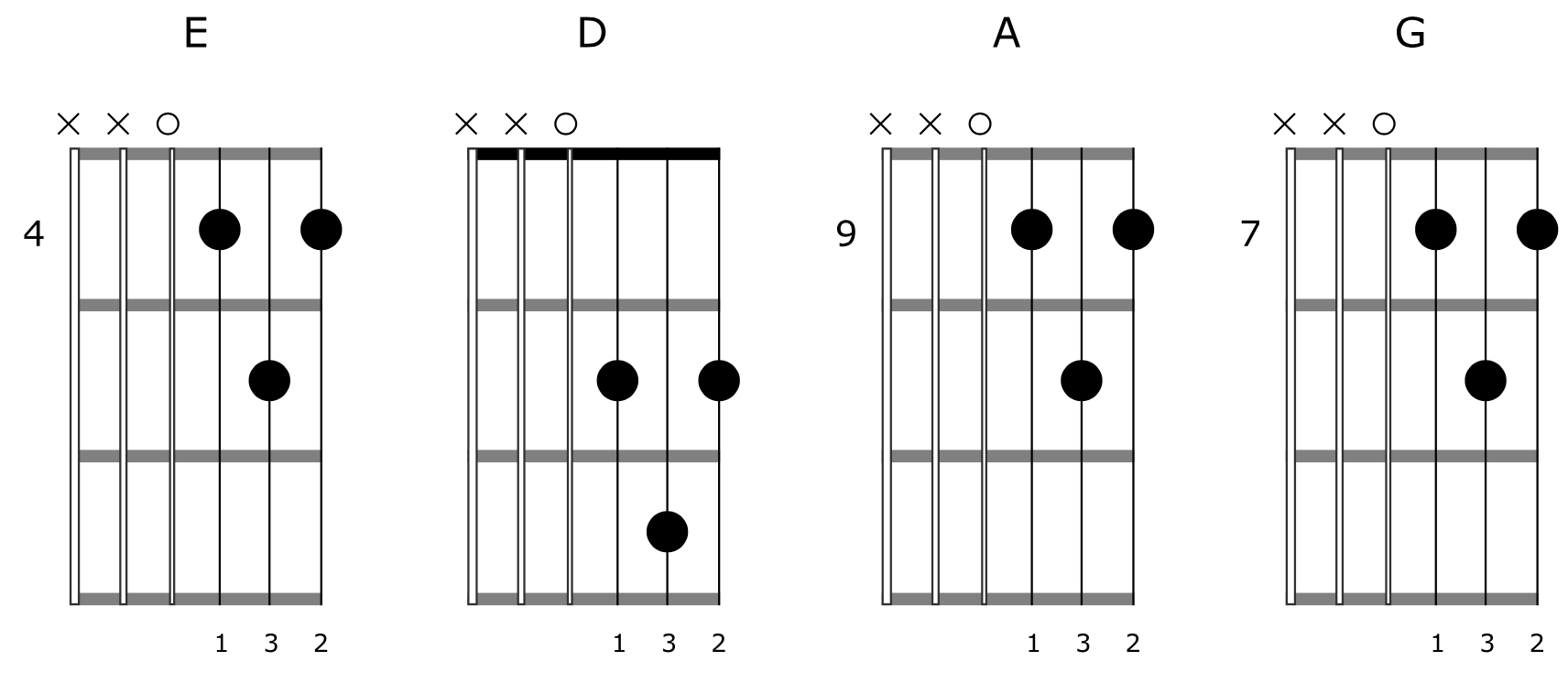 Converted Progression:
Here is the second progression converted using the D chord shape:

Progression 3
Here is the third progression we will convert using the open chord trick:

Option 1
Chord Shapes Used:
For this progression we are using the A chord shape: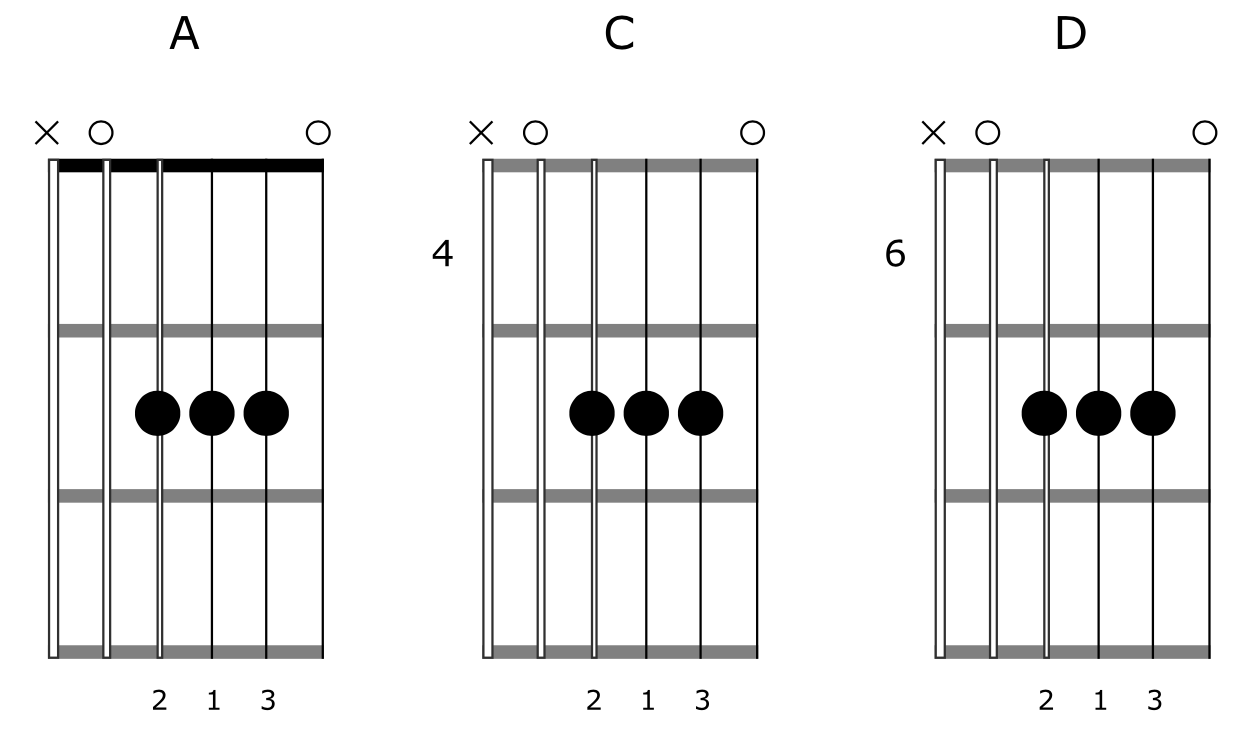 Converted Progression:
Here is the third progression converted using the A chord shape:

Option 2
Chord Shapes Used:
For this progression we are using the E chord shape: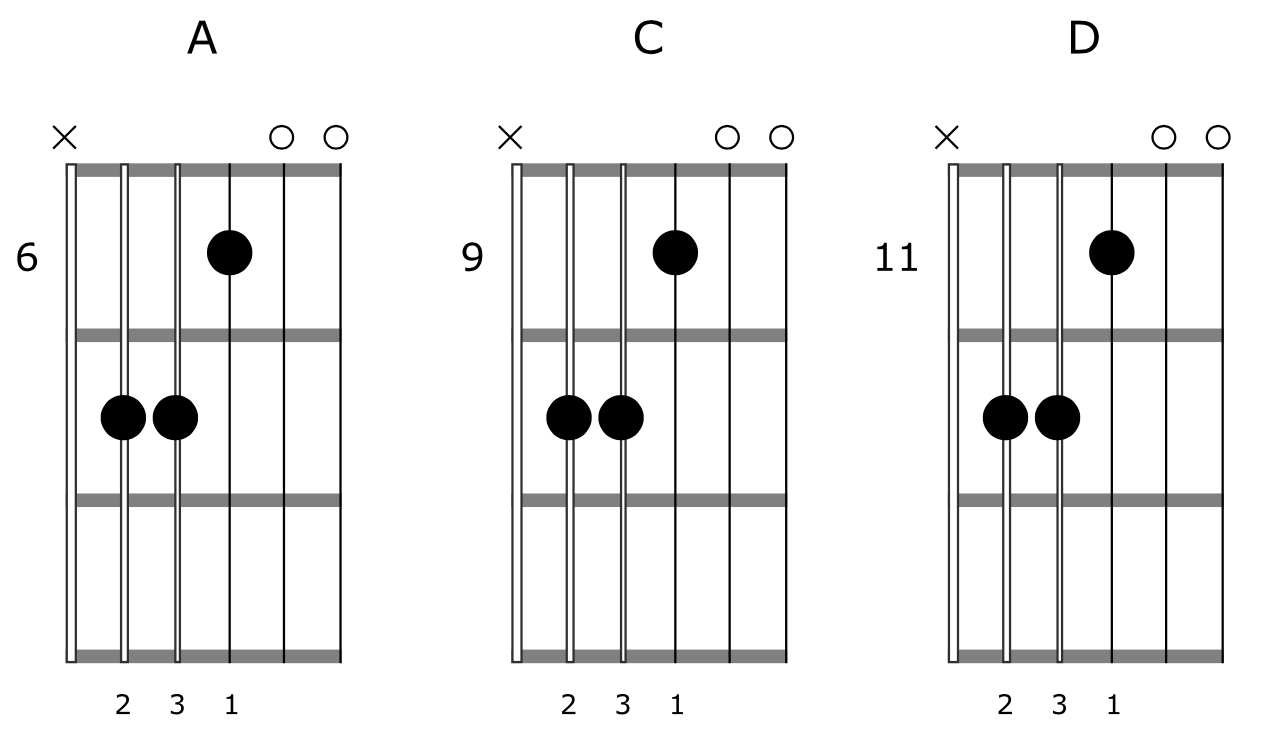 Converted Progression:
Here is the third progression converted using the E chord shape:

Learn how to spice up your rhythm guitar playing with this free ebook/audio download