The Open String Trick - Transform The Melodies You Play On Guitar Into Beautiful Music
by Simon Candy
In this video, I show you how to create incredibly beautiful sounding melodies on guitar using open strings.
You learn how to convert any typical melody into beautiful sounding music using this approach. It's all about the droning open strings.
What you are about to see is an excerpt from a masterclass I gave some of my online students.
In this class, you learn how to convert the melody from Danny Boy into a beautiful, almost magical sounding piece of music using droning open strings.
Once the melody is sorted, I then show you ways to turn Danny Boy into a full arrangement with further use of droning open strings and simple guitar chords.
Watch the video below to learn more:
Danny Boy Melody: Fretted Version
The following is an excerpt from the melody of Danny Boy as might typically be played on guitar: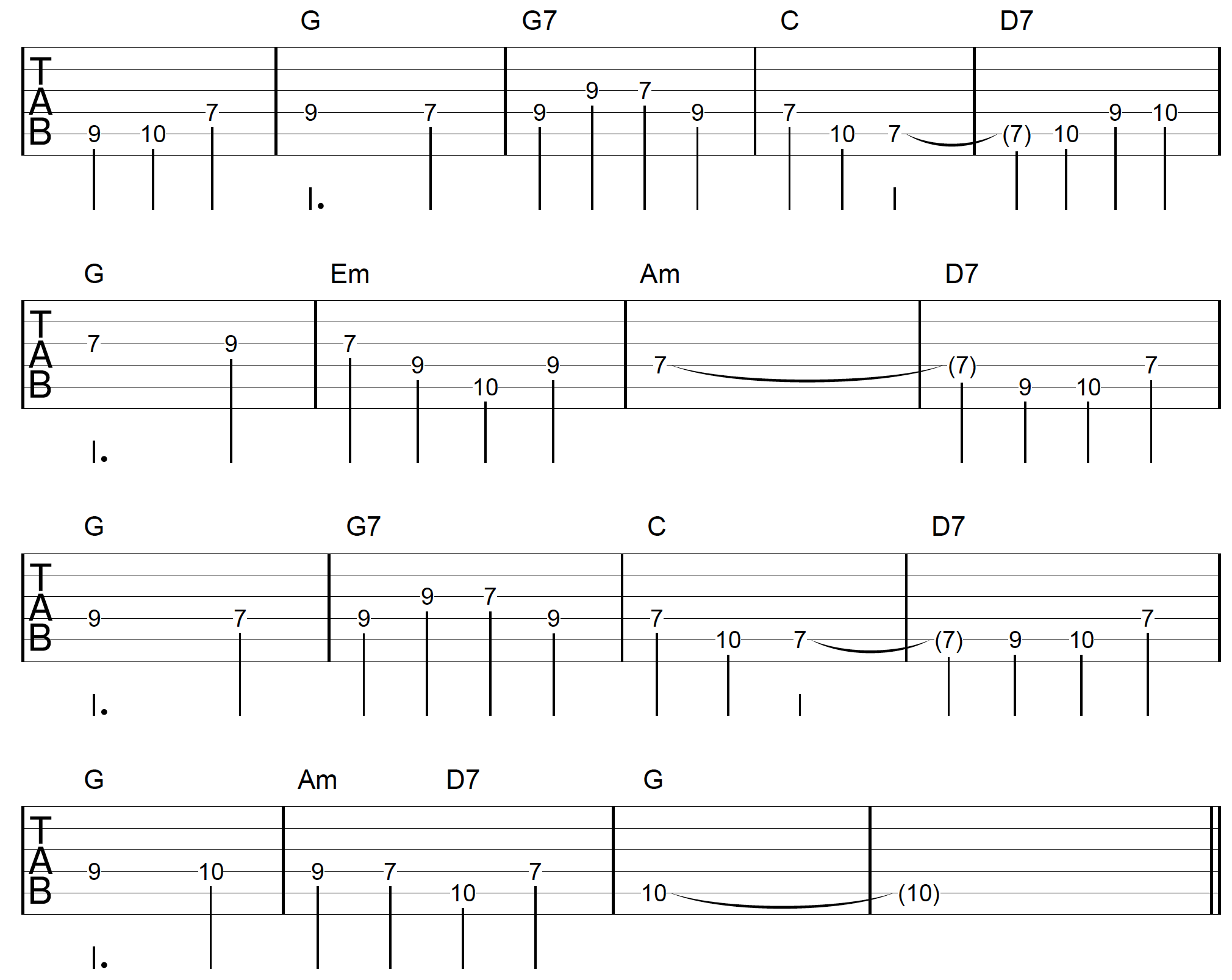 Danny Boy Melody Conversion
Here are the first 4 bars with open string notes highlighted and converted:

Danny Boy Melody: Open String Version
Here is the resulting open string Danny Boy melody excerpt: (bars 1 - 4)
Danny Boy Melody Conversion
Here are the next 4 bars with open string notes highlighted and converted:

Danny Boy Melody: Open String Version
Here is the resulting open string Danny Boy melody excerpt: (bars 5 - 8)

Danny Boy Melody Conversion
Here are bars 9 - 12 of Danny Boy with open string notes highlighted and converted:

Danny Boy Melody: Open String Version
Here is the resulting open string Danny Boy melody excerpt: (bars 9 - 12)
Danny Boy Melody Conversion
Here are bars 13 - 16 of Danny Boy with open string notes highlighted and converted:

Danny Boy Melody: Open String Version
Here is the resulting open string Danny Boy melody excerpt: (bars 13 - 16)

Learn how to play open string riffs and runs all over the neck of your guitar