Lead Guitar Rhythm Fills - How To Play Riffs In Between Chords
by Simon Candy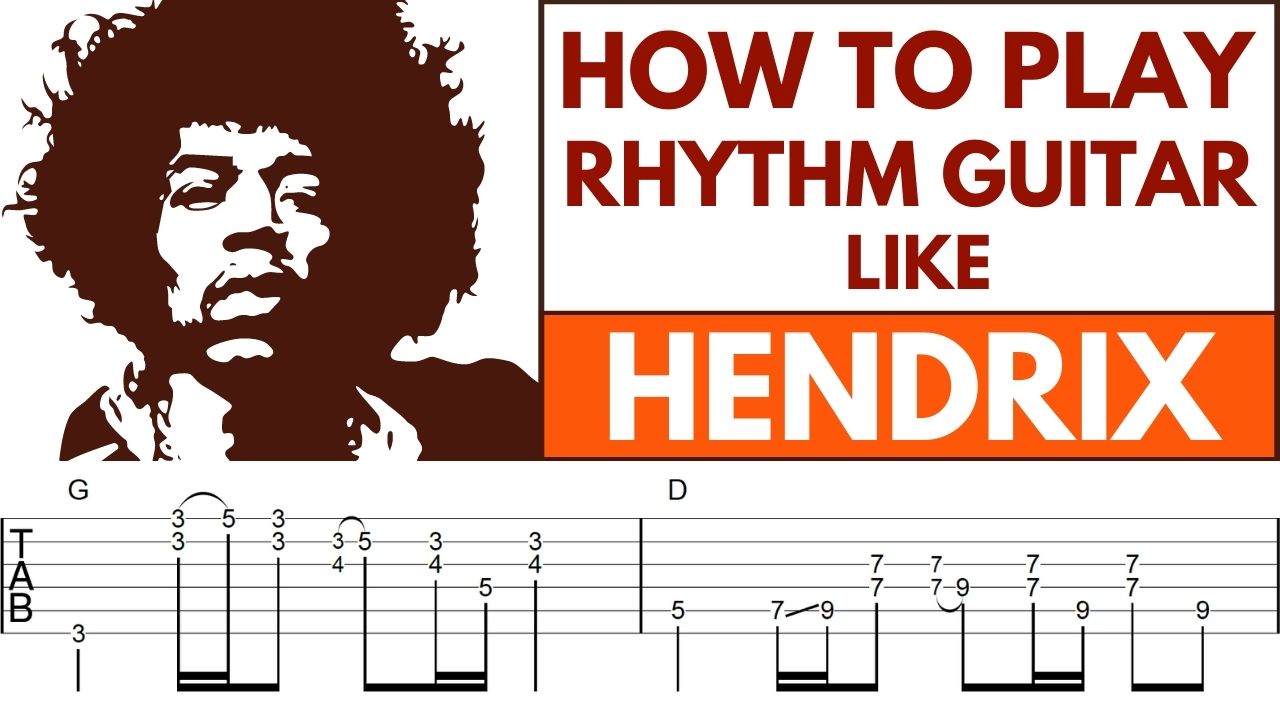 In this video, I show you how to play riffs between your chord changes in the style of Jimi Hendrix, Stevie Ray Vaughan, and John Mayer.
Rhythm fills, or chord fills as they are known, sound great punctuating the chords you play on guitar.
They make for some of the tastiest rhythm guitar playing you'll hear.
In this lesson, I show you chord fills that relate to common chord shapes.
These shapes will act as a reference to help anchor the fill down on the fretboard, making them easy to access.
You also learn how to put these chord fills together into a progression, so you can hear how great they sound in a musical context.
Watch the video below to learn more:
Rhythm Guitar Chord Fills
Chord Fill 1
This first rhythm fill is based off of the root 5 C bar chord form:

Chord Fill 2
This next fill is a variation of the first:

Chord Fill 3
Another variation based off the first rhythm fill:

Chord Fill 4
This rhythm fill is based off of the root 6 C bar chord form:

Chord Fill 5
This next fill is a variation of the previous one:

Chord Fill 6
Another variation based off the previous two fills:

Rhythm Guitar Chord Fill Progression
Chord Fill Example 1
Here is an example of combining chord rhythm fills across a simple chord progression in G: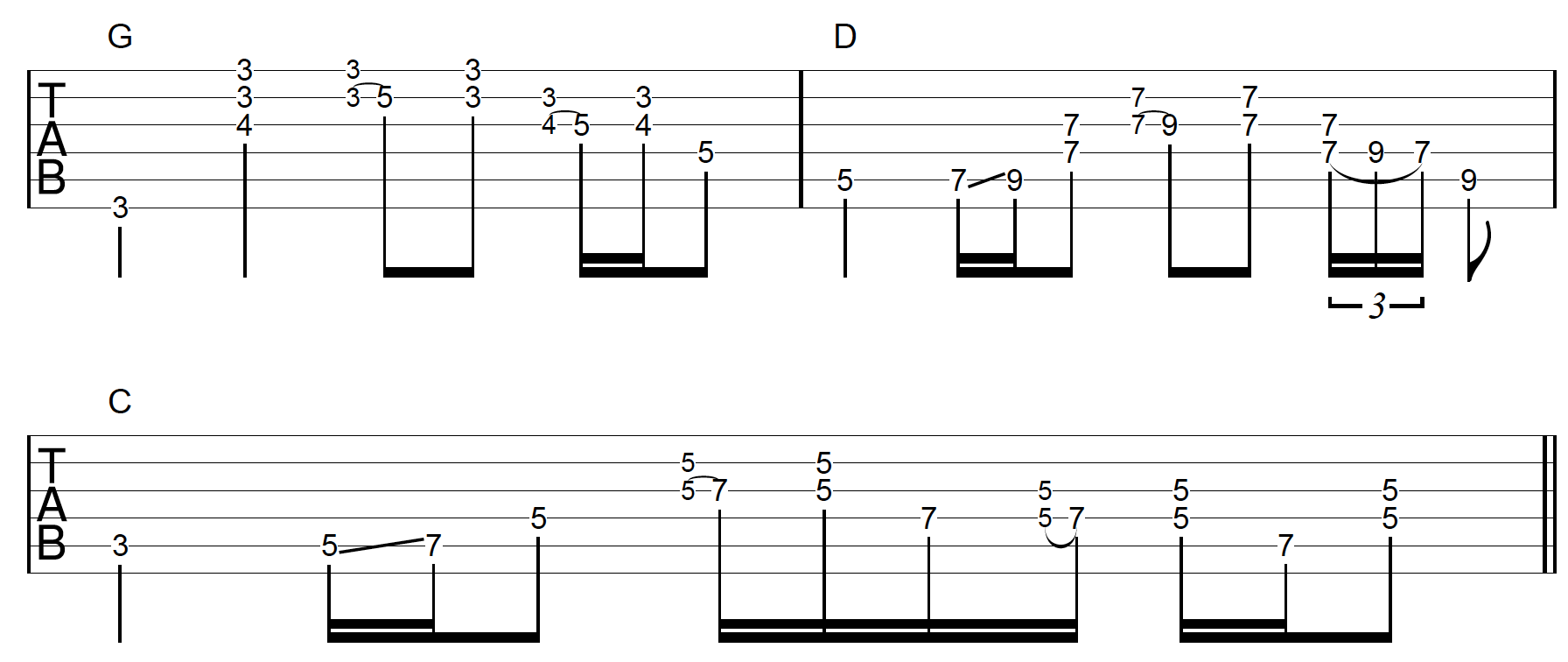 Chord Fill Example 2
Here is a variation of the previous example:

Learn more awesome techniques and concepts for your rhythm guitar playing