3 Tips To Overcome Stage Fright And Performance Anxiety On Guitar
by Simon Candy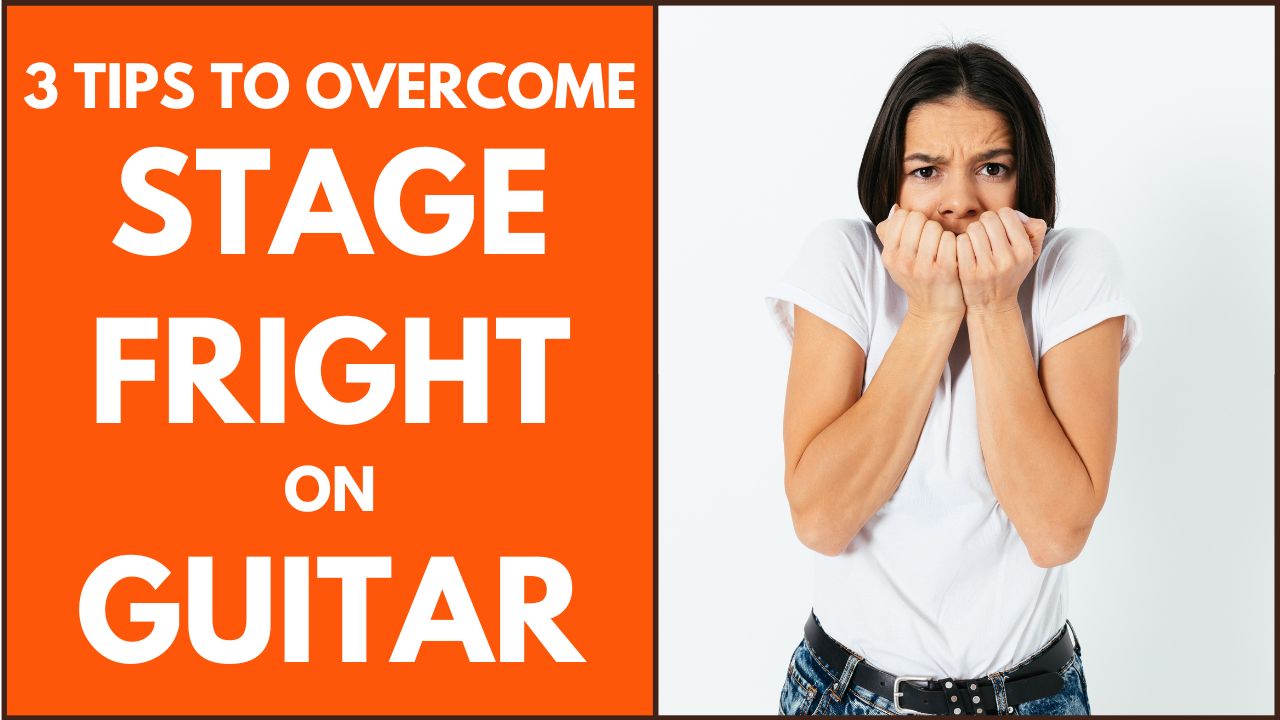 In this video, you learn 3 powerful tips for overcoming stage fright. Stage fright, or performance anxiety as it is also known, is the potentially crippling condition where you are unable to perform in front of other people.
It is very common and does not discriminate between someone who wants to play for a couple of friends and the pro who is up on stage performing in front of thousands of people.
Most, if not all, musicians experience some level of stage fright, and I am glad to say there are simple things you can do to overcome it.
In this lesson, you learn the following 3 tips for overcoming stage fright so you can perform with confidence in front of other people whether it's a large audience or simply for family and friends.
1. Avoid trying to eradicate the nerves you feel:
Nerves are a natural part of performing. Trying to stop feeling nervous is futile.
This quote from Stevie Nicks is on the money:
"If you have stage fright, it never goes away. But then I wonder: is the key to that magical performance because of the fear"
You learn how to rebrand the nerves you feel so you are excited to pick up your guitar to play for other people.
2. Let go of unrealistic expectations:
We all make mistakes. It's part of being human.
Thinking you must perform and never make mistakes is not only grossly unrealistic but also puts incredible pressure on you, taking away from the enjoyment of performing.
You learn how to let go of unrealistic expectations easing feelings of anxiety when playing guitar in front of others.
3. Practice for real life guitar playing:
You can practice your heart out, however, you must simulate the conditions of "real life" if you are to become comfortable playing in front of other people.
You learn several extremely effective ways to do this.
Watch the video below to learn how to overcome stage fright:
Learn the very best ways to fingerpick guitar through a variety of styles with my online fingerpicking guitar lesson program