How To Play Advanced Guitar Chords And Create Unique And Sophisticated Music (Even If You Have No Understanding Of Theory)
by Simon Candy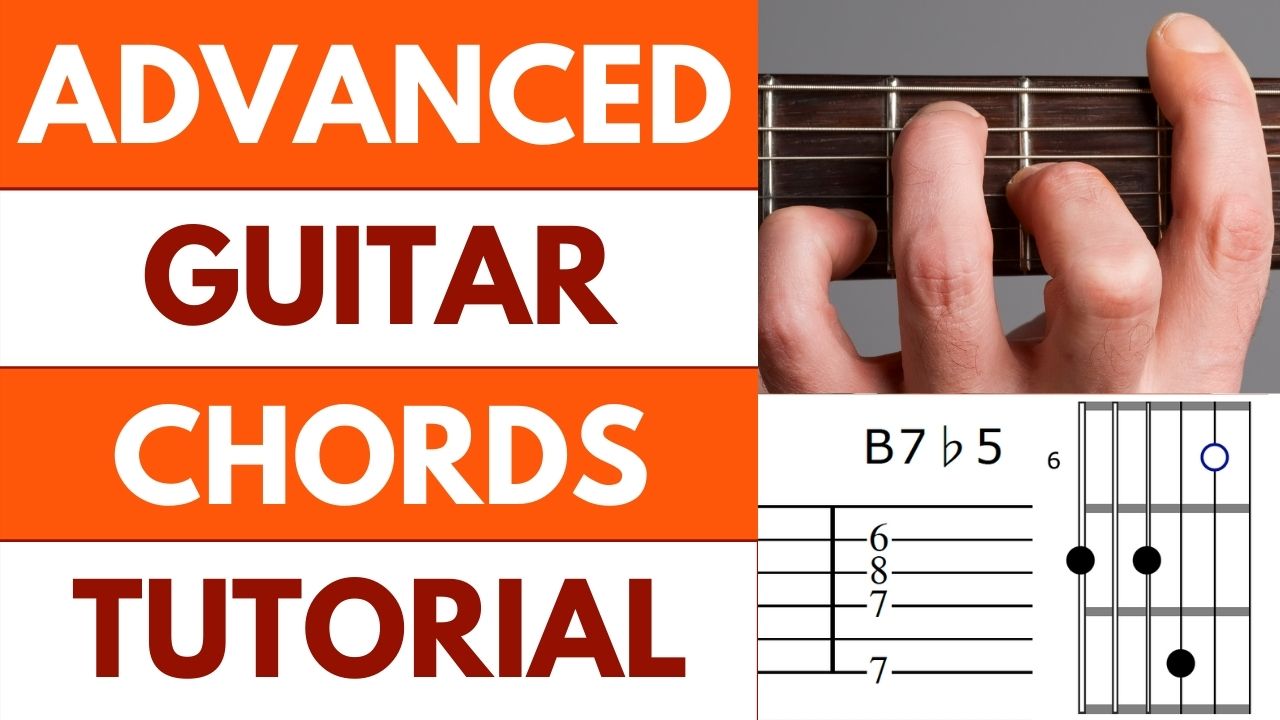 In this video, I am going to show you a way to create advanced sounding chords on your guitar. With this strategy, you will find yourself playing the chords first before actually learning what you are playing.
This approach is a great way to create advanced chord progressions on your guitar, even if you have no understanding of chord theory or advanced chords whatsoever.
Too many times guitarist's excel with their soloing skills on guitar at a much faster rate, and to a much higher level than their rhythm playing. This leaves you with a great imbalance, that will reflect in everything you play on your guitar.
The typical guitarist will play rhythm guitar at least 80% of the time, so it pays to develop this area of your guitar playing and extend beyond open and bar chords, that quickly become mundane and boring to play if this is all you know as far as chords are concerned.
With the method I teach in this video lesson, you will transform an ordinary everyday simple chord progression into unique, unpredictable and sophisticated sounding music.
Not only will you come up with very cool, advanced chords and progressions, but your sense of harmony and command over chord voicing's and moving lines (voices) on your guitar will develop and improve greatly!
Check out the video below to learn how:
Advanced Guitar Chord Progression Startegy Examples
D7 G7 Progression
Alternate between D7 and G7 chords for each chromatic note on the second string. This results in cool voicings for each chord with a range of dissonance and consonnance: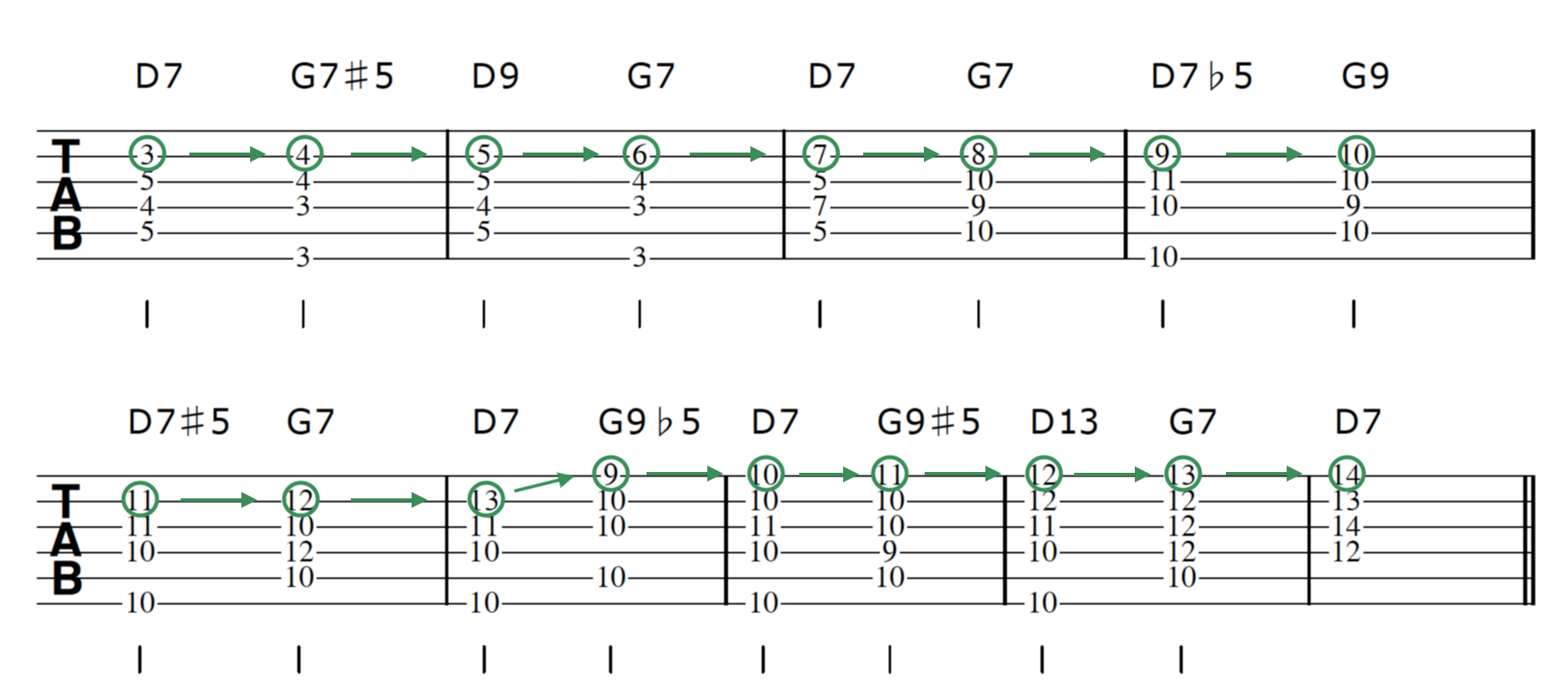 D Major Progression
Consider the following chord progression in D Major:

Progression 1
Here is a breakdown of applying the advanced chord strategy to this progression with an ascending chromatic line on the second string for the most part:
Adding Chord 1:

Adding Chord 2:

Adding Chord 3:

Adding Chord 4:

Progression 2
Here is a breakdown of applying the advanced chord strategy to this progression with an descending chromatic line on the second string:
Adding Chord 1:

Adding Chord 2:

Adding Chord 3:

Adding Chord 4:

Learn how to maximise the amount of chords you can play on guitar