Instantly Gain Access To Thousands Of Easy To Play, Awesome Sounding, Chords, Melodies And Riffs Using Open G Tuning On Your Guitar!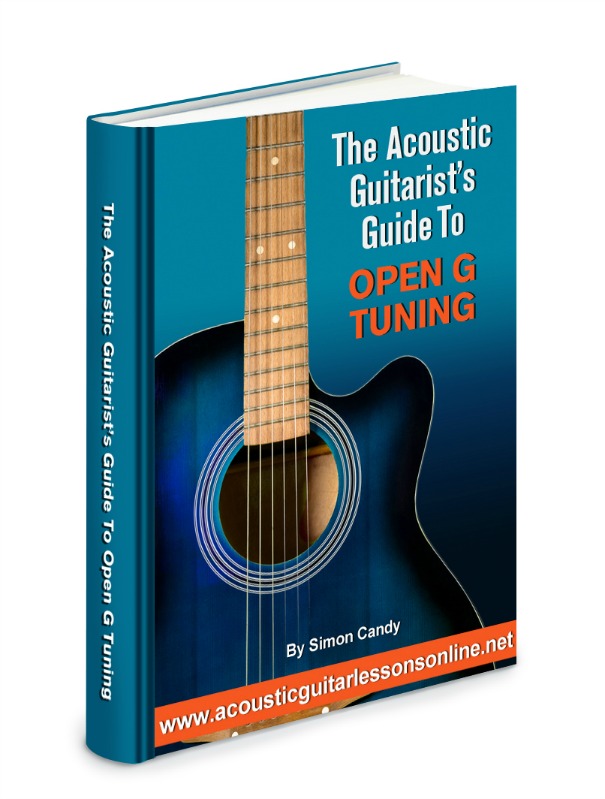 Despite what many guitar players may falsely believe, open tunings, such as open g, are not designed to make the guitar more difficult for you to play. In fact open tunings exist to make certain things EASIER and in some cases POSSIBLE for you to play compared to standard tuning.
I myself avoided playing in tunings like open g for years, because it seemed all too hard to me to have to learn and visualise the fretboard that I had come to know so well, in a whole new light. it was like open tunings were forcing me to have to learn the guitar all over.
Well, let me tell you how wrong and flawed that thinking was.
Don't make the same mistake I did!
Discover the amazing, rich, and melodic sounds awaiting your ears by simply tuning and playing your guitar in open g. This is one of the more popular and common open tunings, and for good reason.
In this free downloadable guide, all about playing your guitar in open g tuning, you will learn:
• The very cool and unique characteristics that make up open g tuning, and how to apply them to your own guitar playing instantly, so you can start creating with this stuff right away
• How to easily play full, rich, and lush sounding melodies, riffs, and chords that you just won't get in a standard tuning (if you have at least basic guitar playing skills you will be up and running with this stuff immediately!)
• The No.1 mistake you MUST avoid when playing in any alternate tuning such as open g (this is an easy trap to fall into, and just as easy to avoid)
• Some easy to play, cool sounding slide guitar riffs. "Easy" because you are in an open g tuning, a tuning commonly used for slide guitar
• A collection of creative blues ideas in the tuning of open g that will have you improvising awesome music right away

Get free instant access to "The Acoustic Guitarists Guide To Open G Tuning" now. Simply fill out the easy form below, then click the "Give Me Access Now" button.
FREE Guitar Ebook And Audio
All information is kept 100% private and confidential.