How To Make Electric Guitar Songs Sound Great On Acoustic By Converting Them Into Awesome Unplugged Arrangements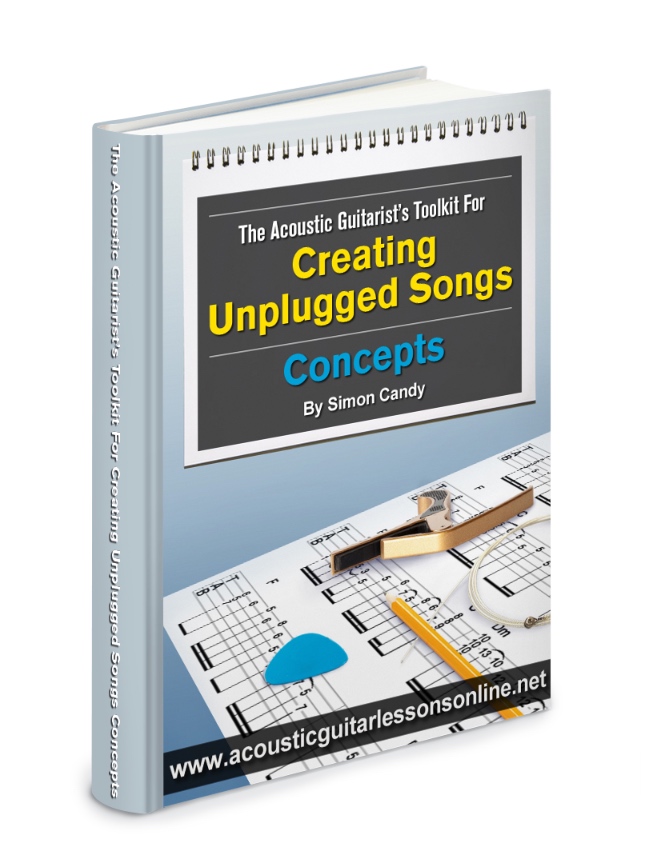 Have you ever found that playing an "electric guitar" song on your acoustic doesn't always turn out so well?
Even though you are playing the right chords and riffs that make up the song, it just doesn't sound that good.
Sure it's going to sound different if the song is originally played on the electric guitar and you are playing it on your acoustic, however the whole point of creating acoustic versions of electric guitar songs is to have the song sound different.
So "different" is great and not the issue.
It's more about giving your acoustic version something that highlights and evokes the unique characteristics of the instrument, that compensates for the electric guitar and the differences it shares with the acoustic.
This is why I have created for you "The Acoustic Guitarist's Toolkit For Creating Unplugged Songs - Concepts".
This is the first of a two part series that will introduce to you some simple but extremely effective tools for creating amazing versions of electric songs on your acoustic guitar.
In "The Acoustic Guitarist's Toolkit For Creating Unplugged Songs - Concepts" you will:
• Learn how to instantly make a lot of the chords you hear in electric guitar songs sound so much better on your acoustic guitar. This is super simple and easy to do!
• Get that acoustic feel and sound in your playing like the pro's get when they play unplugged versions of songs on guitar
• Learn the trick to easily creating beautiful, flowing chord progressions that sound more like a pianist is playing than an acoustic guitarist. This is particularly great when you want to emulate other instruments in your acoustic versions of songs
• Gain the ability to connect different concepts together to create even better, more sophisticated sounding acoustic versions of electric guitar songs
• Have all examples tabbed out for you accompanied with audio recordings of both the electric and acoustic versions. This way you can clearly hear how each concept covered really contributes to the sound of the acoustic version in comparison to the electric

Get free instant access to "The Acoustic Guitarist's Toolkit For Creating Unplugged Songs - Concepts" now. Simply fill out the easy form below, then click the "Give Me Access Now" button.
FREE Guitar Ebook And Audio
All information is kept 100% private and confidential.